Total Rewards Consultant UK&I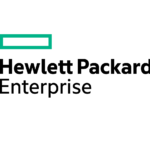 Website Hewlett Packard Enterprise
Plans, develops, analyzes, communicates, and implements Total Rewards (TR) strategies and programs consistent with Company business and HR strategies across the businesses, functions, and/or geographic areas of the company. Consults with and trains business leaders to develop, plan and implement TR solutions to address unique organizational needs and requirements. Manages consultants, vendors, employees, and third parties in a heavily matrixed organization (HPE) to ensure program delivery. Analyzes and interprets internal and external data to model changes to various reward elements such as base salary, short-term incentives, long-term incentives, health and welfare, and retirement programs. Examines impact of rewards on the total organization and various sub-groups including Board members, executives, sales employees, and specific business segments. Monitors legal and regulatory changes to ensure compliance. Integrates reward programs with complimentary systems (e.g., Performance Management and Talent Management).
Management Level Definition:
Applies intermediate level of subject matter knowledge to solve a variety of common business issues. Works on problems of moderately complex scope. Acts as an informed team member providing analysis of information and limited project direction input. Exercises independent judgment within defined practices and procedures to determine appropriate action. Follows established guidelines and interprets policies. Evaluates unique circumstances and makes recommendations.
Responsibilities:
Provides customer support to employees and managers for complex support cases (e.g., Contact HR); escalates as necessary.
Supports total rewards program delivery through the practical application of basic discipline
knowledge with limited guidance.
Assists with more complex reporting needs, analyzes survey, employee, and financial data, and models programs using spreadsheet analysis.
Provides analytical support for moderately complex projects using research and data analysis skills.
Education and Experience Required:
First-level university degree or equivalent experience.
Typically 2-4 years related experience in compensation, benefits, finance, and/or human resources.
Knowledge and Skills:
Systematic knowledge of total rewards disciplines and its link to overall HR and the company's business strategy and the business environment.
Intermediate knowledge of the legal and regulatory environment as it relates to employee compensation and benefits
Strong research and analytical skills.
Basic financial and business acumen.
Basic project management skills.
Strong familiarity with Microsoft Office tools, particularly Excel and PowerPoint.
Advanced knowledge of Excel.