Technical Outage Manager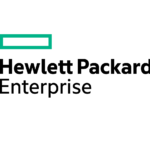 Website Hewlett Packard Enterprise
Hewlett Packard Enterprise is an industry leading Technology Company that enables customers to go further, faster. With the industry's most comprehensive portfolio, spanning the cloud to the data center to workplace applications, our technology and services help customers around the world make IT more efficient, more productive and more secure.
 
The Technical Outage Manager (TOM) is a part of a highly valued team that coordinates technical resources across multiple departments and ensures customer success by communicating professionally and in a timely manner during the process of leading Technical Escalations/Outages. A TOM is the key to a successful Escalation/Outage solution. This individual brings together all elements needed to ensure the escalation, Outage or issue at hand is resolved in a manner which is both efficient and concludes in an outcome which suits the business needs of the customer and HPE.
The TOM is also responsible for the overall management of an Escalation/Outage and owns the overall action plan, management level communication and drives decision making processes both internally and externally. In the most critical situation for a customer the TOM, backed by all Global Support Delivery Teams, will enable HPE to make the difference in providing support to our customers. The holder of this position will be part of the Technical Outage Management Team, reporting to the Manager – Technical Outage Management 
 
Job specifics/responsibilities: 
Must actively work with all groups, tools and processes to resolve open issues in an efficient and timely manner
Should be able to multi-task with the situation at hand 
Be responsible for and ensure all aspects of the Outages/Escalation Management are carried out
Adhere to internal tools documentation standards 
Provide timely updates, to both the internal and external stake holders
Attention to detail 
 
Key deliverables/accountabilities:
Act as the focal point for Technical Escalations/Outages liaising between the customer and the internal stake holders. 
Act as the customer advocate and liaison to drive customer satisfaction.  
Create and track the plan of action for each issue by aligning technical resources including Escalation Specialist, Level 2 Teams, Field Technical support representatives and Engineering to drive timely resolution of Escalations/Outages. 
Proactively engage with internal stake holders to help HPE meet SLAs, organizational goals and metrics. 
Understand the technical problem and its impact on the customer's business. 
Communicate and effectively manage the customer's expectations at all levels of their organization. 
Spearhead internal/external conference calls to lead Escalations/Outages. 
Create strong synergies within the internal teams, along with being an active participant in the GSD-EM community.
Ensure highest levels of customer satisfaction by proactively delivering information about Outages at a frequency that matches the situation's urgency.  
Maintain a strong commitment to building relationships with the customer. (Strong communication and negotiation skills are required.)  
Get engaged during complex situations such as multiple product failure, severe production outages, performance degradation issues, data loss/corruption, and legal/media issues and take complete ownership of the situation and drive to restoration of services. 
 
Education (degree) and professional experience required: 
8 to 10 years' work experience  
Experience in project/escalation management or in similar roles/businesses is an asset 
Experience in working with technology business, preferably storage. 
Proficient in English 
Knowledge management skills: creation and re-use of intellectual capital 
Excellent communication and leadership skills 
Excellent project management and organizational skills 
Team player: ability and willingness to motivate and support other engineers 
Should be flexible to work in the nights or any flexible hours as per the business requirement as the technical escalation manager needs to manage outages/escalations for a 24*7 functioning organization. 
Bachelor's degree or Master's degree in technical/scientific discipline or equivalent on the job experience 
ITIL & PMI knowledge or certification is an asset 
 
Other requirements:
Communicator: possess strong & effective communication skills capable to interact with internal stake holders and top level management in both an oral and written manner. 
Team- Oriented: Be capable of embracing the ideas of others (even if they conflict with your own) for the sake of the company and client. 
Entrepreneurial: Thrive in a fast-paced, changing environment and be excited by the chance to play a large role. 
Passionate: Be passionate about collaboration and ensure our customers are successful. 
Self-motivated: Be able to work with minimum supervision and be capable of strategically prioritizing multiple tasks in a proactive manner. 
Leadership: Step up to challenges, take the initiative, drive decisions and lead diverse teams to success 
 
Personal skills and qualities:  
Good understanding of service management principles, excellent understanding of Incident Management and Problem Management (ITIL certification a plus) 
Good understanding of project management (PM) techniques and tools (PMP certification a plus) 
Services or Technical background 
Excellent verbal and written communication skills 
Sound negotiating and excellent presentation skills 
Should be able to manage stress 
Effective at problem-solving 
Ability to summarize Technical content for non-Technical executive audience 
Broad knowledge of corporate policies, products, markets and processes, as well as an understanding of business management principles and practices 
Good knowledge of all relevant HPE services, competition, market trends, third parties 
Developing leadership/mentoring skills 
Able to lead cross-functional teams to achieve desired outcomes 
Able to make and drive sound decisions under high load  
 
Technical skills:
HPE Storage (3PAR knowledge is an advantage) 
Knowledge in any of the other HPE technologies (Servers, Networking, DCC) is an asset 
MS Office (Excel, PowerPoint, Outlook, etc.) 
 
If you are looking for challenges in an exciting, supportive and international work environment, then we definitely want to hear from you. Continue the conversation by clicking apply now below, or directly via our Careers Portal at www.hpe.com/careers.
Join us and make your mark!
Find out more about us and follow us on:
https://www.facebook.com/HPECareers
HPE is an Equal Employment Opportunity/ Veterans/Disabled/LGBT and Affirmative Action employer. We are committed to diversity and building a team that represents a variety of backgrounds, perspectives, and skills. We do not discriminate and all decisions we make are made on the basis of qualifications, merit, and business need. Our goal is to be one global diverse team that is representative of our customers, in an inclusive environment where we can continue to innovate and grow together.