Technical Account Manager with German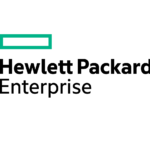 Website Hewlett Packard Enterprise
Hewlett Packard Enterprise is the global edge-to-cloud company advancing the way people live and work. We help companies connect, protect, analyze, and act on their data and applications wherever they live, from edge to cloud, so they can turn insights into outcomes at the speed required to thrive in today's complex world. Our culture thrives on finding new and better ways to accelerate what's next. We know diverse backgrounds are valued and succeed here. We have the flexibility to manage our work and personal needs. We make bold moves, together, and are a force for good. If you are looking to stretch and grow your career our culture will embrace you. Open up opportunities with HPE.
Candidates living at reasonable distance outside of Sofia are encouraged to apply for this position. HPE offers a flexible hybrid work model that enables you to work from home and will be expected to come into the office a few times a week to collaborate and connect with your colleagues. Our recruiters will tell you more about this during the interview stage.
The primary role of the Technical Account Manager (TAM) is to deliver proactive services and to provide technical advocacy to HPE Pointnext customers. The TAM will work closely with customers to develop long lasting relationships and customers for life. TAMs are a valued technical resource to customers, peers, and all members of the Hewlett Packard Enterprise (HPE) Account Team. TAMs are typically experts in one (or more) of the defined HPE technologies (servers, storage or networking).
The TAM partners with aligned Complete Care Customers, gaining an in-depth understanding of the customer environments from both a technical and operational perspective. Alternatively, TAMs may be pooled, for example when supporting Tech Care, HPE Pointnext Service Credits and Lifecycle Event Services (LES). TAMs should have an in-depth knowledge of the end-to-end support process and be capable of correcting problems when they occur. In the event of a customer satisfaction issue, the TAM will partner, as needed, with appropriate HPE resources to ensure the issue is resolved.
Job specifics/responsibilities:
Account Support Plan (Develop/Maintain)
The TAM assists the Account Support Manager (AMS) in creating an Account Support Plan (ASP). The ASP is a living document that should assist the account team in delivering the proactive services that the customer has purchased. It includes those recommendations and expectations from both parties that are deemed to be a measure of successful delivery.
Operational Profile Management, including Environmental Profiling
The TAM will collaborate with the ASM to create an operational profile of the aligned customer's technical environment, in order to understand the criticality and business purpose of the environment (s). This information is intended to assist the delivery teams in understanding how incidents and corrective actions plans would impact the customer.
Support Activity Reviews (Quarterly, Annually or Variable)
Drive the technical review with the customer, including a detailed review of all the HPE Pointnext related activities. Support incident data is analyzed to help identify trends and action plans to reduce risk and recurrence. The Support Activity Review is usually delivered as an element of the Support Planning and Review Meeting.
Lead Proactive Technical Delivery
The TAM will lead the delivery of a predefined set of proactive deliverables, collaborating closely with the aligned account team and utilizing the RSS (back-office) where applicable.
Support Team Days
Where applicable, the TAM will provide or facilitate the services delivered via any Support Team Days (STDs) the customer has purchased. These services may include: System Health Checks, Onsite Assistance, Upgrade Planning Reviews, etc.
Onsite Visits
The TAM may travel to the customer's location as mutually agreed. The TAM will participate in customer meetings to: Gain an in-depth understanding of the customer's environment, foster a better working relationship, and garner knowledge of upcoming customer activities.
Deliver/Support Lifecycle Event Services (LES)
The TAM will be responsible for end to end delivery of the identified LES services.  
Key deliverables/accountabilities:
Deliver accurately proactive services
Provide technical advocacy to HPE Pointnext customers
On time and professional technical problem management
All HPE policies and procedures are strictly adhered
 
Education (degree) and professional experience required:
Bachelor degree preferably in technical studies
 
Other requirements:
Fluent in written and verbal English and German
 
Personal skills and qualities:
Analytical troubleshooting and problem-solving skills
Time management skills and working with strict deadlines
Team worker
Excellent customer, telephone, oral and written communications skills
 
Technical skills:
HPE Product lines intermediate knowledge
Advanced Business Process Knowledge MS Office
 
HPE is an equal opportunity employer: minority, female, veterans, individuals with disabilities, LGBTQIA+ and affirmative action. We are committed to diversity and building a team that represents a variety of backgrounds, perspectives and skills. We do not discriminate and all decisions are made on the basis of qualifications, merit and business need. Our goal is to be one global diverse team that is representative of our customers, in an inclusive environment where we can continue to innovate and grow together.