Team Manager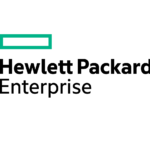 Website Hewlett Packard Enterprise
Hewlett Packard Enterprise is the global edge-to-cloud company advancing the way people live and work. We help companies connect, protect, analyze, and act on their data and applications wherever they live, from edge to cloud, so they can turn insights into outcomes at the speed required to thrive in today's complex world. Our culture thrives on finding new and better ways to accelerate what's next. We know diverse backgrounds are valued and succeed here. We have the flexibility to manage our work and personal needs. We make bold moves, together, and are a force for good. If you are looking to stretch and grow your career our culture will embrace you. Open up opportunities with HPE.
Candidates living at reasonable distance outside of Sofia are encouraged to apply for this position. HPE offers a flexible hybrid work model that enables you to work from home and will be expected to come into the office a few times a week to collaborate and connect with your colleagues. Our recruiters will tell you more about this during the interview stage.
HPE GreenLake brings the cloud experience to apps and data everywhere, enabling customers to adopt transformative technology faster
and simplify their operations. HPE GreenLake delivers public cloud services and infrastructure as-a-service for your workloads – on premises, fully managed in a pay-per-use model at the edge, in colocations, and in your data center. With HPE GreenLake, corporations will be able to transform their cloud-native and non-cloud native applications, create essential data and speed insights for teams to use effectively, and free up their staff to better address other business needs.
Now we are looking for Team Manager to join our dynamic and highly professional GreenLake Management Services (GMS) team.
The Team Manager is responsible for achieving maximum efficiency and effectiveness in the day-to-day operations of the team through observation, feedback and improvement of the work processes, internal communication and organization.
He/she manages customer exceptions to ensure service requests are resolved in a timely manner. Interfaces with managers and other functions within and outside HPE with reference to customer issues and escalations.
How you'll make your mark:
First point of contact for the team members (for escalations, approvals, exceptions)
Distributes and controls the workload among team members
Plans, directs and monitors operational activities of team members; creates, maintains and monitors the compliance to the respective working schedules
Communicates with other teams, operations or management
Escalates up the management chain every critical situation
Ensures the adherence to the operations processes, policies and guidelines
Ensures end-to-end quality case management
Supports Operations Manager
Ensures that team members know and follow the HPE Standards of Business Conducts
Develops proper company culture within the team
Motivates people to perform, using rewards and recognition of good practices/performance and taking corrective actions towards bad practices/performance
Provides regular feedback to the team members for their performance and suggests improvement areas
Responsible for the training and development of the team members
Ensures effective communication to the team members
Actively takes part in the recruitment process
Responsible for the resource planning and attendance
Ensures team members understand how their performance is measured and are familiar with the goals to be achieved
Analyzes team and individual performance and identifies root causes of performance failures. Assigns corrective actions and ensures timely execution
Suggests processes improvement
Keeps management informed for potential performance risks
Be compliant with all internal rules, policies and procedures, and ensure performance as per all work instructions and/or orders (written or oral), legally assigned by the direct manager, by officials acting for the direct manager or by any manager of a hierarchical level higher than the direct manager
 
About you:
Bachelor/Master degree or equivalent experience
1 year of professional experience on relevant position
Fluency in English
Experience and good understanding of Backup technologies (NetBackup)
Experience in Managed Services is an advantage
Experience with Linux and Store Once is an advantage
Customers (Internal/External) Service Request Handling
Advanced Business Process Knowledge
Advanced Working Tools knowledge
Experienced user of MS Office Tools
Excellent analytical and problem solving skills
Excellent communication skills
Superior customer service skills
Ability to motivate, inspire and lead the team
Positive attitude towards team members, customers and partners.
Ability to encourage outstanding team morale and maintains the ethical standards
Presentation skills and Project management skills
Accuracy and precision
Planning and organizational skills
Time management skills and ability to work with tough deadlines
Ability to work on multiple tasks at the same time and ability to prioritize
Ability to properly conduct technical documentations
 
We offer a challenging role and career development:
Continuous technical training and certification opportunities
Great opportunity for professional development in the IT field
Flexible working time
Part of a team that has established itself as a preferred partner for Hi-tech Services & Support throughout EMEA
Competitive remuneration package
Medical insurance
4 days additional paid leave (total: 24 days)
Food vouchers
Opportunity to use free HPE parking
Life insurance
Wellness program
HPE badge program including various discounts for products and services
Work-life balance program including free legal, financial and psychological consultation
 
HPE is an Equal Employment Opportunity/Veterans/Disabled/LGBT and Affirmative Action employer. We are committed to diversity and building a team that represents a variety of backgrounds, perspectives, and skills. We do not discriminate and all decisions we make are made on the basis of qualifications, merit, and business need. Our goal is to be one global diverse team that is representative of our customers, in an inclusive environment where we can continue to innovate and grow together.