Storage Engineer I with German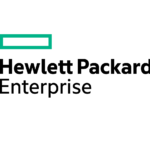 Website Hewlett Packard Enterprise
Job Description
Hewlett Packard Enterprise is the global edge-to-cloud company advancing the way people live and work. We help companies connect, protect, analyze, and act on their data and applications wherever they live, from edge to cloud, so they can turn insights into outcomes at the speed required to thrive in today's complex world. Our culture thrives on finding new and better ways to accelerate what's next. We know diverse backgrounds are valued and succeed here. We have the flexibility to manage our work and personal needs. We make bold moves, together, and are a force for good. If you are looking to stretch and grow your career our culture will embrace you. Open up opportunities with HPE.
We are looking for a Storage Engineer I with German (SCE) to join our team.
Your primary responsibility will be to manage customer cases to a satisfactory resolution. The work is predominantly in the areas of hardware platforms, operating systems, subsystems and products operating on these systems. The SCE is the first level of technical support to the customers. On receipt of a service request the SCE researches for a solution through remote diagnosis, documentation and/or knowledge databases within agreed timeframes.
How you'll make your mark:
Successfully resolving technical issues (hardware and software) from incoming internal or external businesses and end user's contacts and proactive notification systems via telephone and e-support;
Managing customer expectations by taking into consideration the entitlement  and identifies customer problems;
Keeping customers informed, sets and follows commitments, keeps precise case documentation and case ownership;
Articulating both in writing and verbally case summary, resolution and add to Knowledge Management System (KMS);
Proactively assisting customers to avoid or reduce problem occurrence;
Engaging team members for support as required to ensure internal or external business and end user SLA demands are met.
 
About you:
High School: completion of post- primary level education prior to University study;
0-1 year experience in relevant technologies and customer environments;
Excellent verbal and written communication skills in German and English language;
Excellent analytical and problem solving skills;
At least basic knowledge in software and hardware, computing and/or storage and peripheral devices;
Superior customer service skills;
Phone and remote support experience is considered an advantage;
Experience in troubleshooting in a technical environment is considered an advantage.
 
We offer:
A competitive salary and extensive social benefits
Diverse and dynamic work environment
Work-life balance and support for career development
An amazing life inside the element! Want to know more about it?
 
Join us and make your mark!
HPE is an Equal Employment Opportunity/ Veterans/Disabled/LGBT and Affirmative Action employer. We are committed to diversity and building a team that represents a variety of backgrounds, perspectives, and skills. We do not discriminate and all decisions we make are made on the basis of qualifications, merit, and business need. Our goal is to be one global diverse team that is representative of our customers, in an inclusive environment where we can continue to innovate and grow together.
#bulgaria
#storage