Service Advisor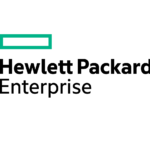 Website Hewlett Packard Enterprise
Within the family there is a range of technical and managerial customer on-site functions. The family of jobs is focused on managing the onsite delivering of software services, pre-sales, post-sales or service delivery support, installation and configuration for customer environments. The jobs solve various business systems, networking and applications problems for standard industry servers, specialized or complex clustered environments. Deliver reactive and proactive activities according to Service Level Agreement to ensure customer satisfaction and loyalty. Provides direct post-sales systems on site technical support for reactive and proactive customers. Each position maintains a high level of customer satisfaction by ensuring clear business and technical solution alignment, clarifying customer needs and ensuring that they are met. Jobs are responsible for HPE Total Customer Experience as well as the revenue growth, profitability, and account retention.
Management Level Definition:
Applies intermediate level of subject matter knowledge to solve a variety of common business issues. Works on problems of moderately complex scope. Acts as an informed team member providing analysis of information and limited project direction input. Exercises independent judgment within defined practices and procedures to determine appropriate action. Follows established guidelines and interprets policies. Evaluates unique circumstances and makes recommendations.
How you will make your mark:
Provides proactive services activities oriented to base software, applications and solutions support. Takes active part in organizing and delivering technical solutions of support. Applies standard procedures of Project Management and Change Management.
Reference for the customer and for the support team assigned in Entry and Basic GreenLake deals.
Knows the IT environment of the customer from a technical point of view and from a procedural and operating one, to reach customers business targets.
Oriented to recent and most innovative technological directions based on customer type (Industry dependent).
Understands the customer business priorities.
Maintains a tight relationship with the HPE account team.
Demonstrates balance in relation to Customer/HPE business needs.
 
Key deliverables/accountabilities:
Service Implementation Management (geo dependent)
Customer Onboarding
Inventory Management
Incident Reviews (Complete Care basic)
Service Planning and Review
Operational Assistance
Account Support Planning
Service Planning and Review
About you:
Bachelor's degree preferred or Associate degree holder (technical field) with
4-6 years working experience in related fields desire
Fluent in written and verbal English language
Additional foreign language/s can be an advantage
 
Personal skills and qualities:
Ability to develop meaningful relationships, network, rapport, and trust in a model where customers are in different geographies
Written and verbal communication, presentation, and persuasion skills;
Ability to work in a dynamic environment, manage multiple priorities and focus on top goals
Self-starting with desire to learn quickly and develop skills
Collaborative and team player
Critical thinking and problem solving
Active listening and influencing
Issue and resolution management
Proficient in Microsoft Office suite of tools (Excel, PowerPoint, Word, Skype, Teams)
Ability to analyze trends and make customer solution-oriented recommendations