ODCM Agent I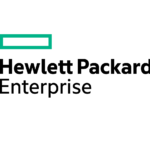 Website Hewlett Packard Enterprise
Hewlett Packard Enterprise (HPE) advances the way people live and work. We bring together curious minds to create breakthrough technology solutions, helping our customers make their mark on the world.
Customer Solution Centers are made up of teams that provide remote (offsite) service; customer access, pre-sales, post-sales, and service delivery. Technical teams focus is to solve various business systems and applications problems for customers, onsite engineering personnel and Authorized Service Providers on standard, specialized or complex systems. Non-technical teams provide support to internal and external customers and resellers via incoming customer contacts to the company Customer Solutions Center through telephony or e-support methods.
Please note that this is a temporary, fixed-term contract, for two years.
How you will make your mark:
Responsible for validating customer entitlement, log case for the purpose of routing or dispatching an end-user to the proper resources.
Monitor the service event through completion for compliance.
Manage the service requests of customers through different access channels.
Reviews customer feedback related to customer entitlement & case management and analysis of statistics related to customer access (phone) & case management. Provide resolution and feedback based on analysis.
Participates/leads in projects for process or quality improvements.
Works with escalated customers and recommends actions in post incident reviews.
Manages multiple tasks or cases simultaneously with minimal supervision
May act as a mentor or trainer in the team.
About you:
High school education or equivalent.
Typically requires 3- 5 years general experience, or equivalent combination of experience and college level education.
Superior communication skills in English and German, both written and verbal
Experience in customer facing role either remote or face to face
Understands internal processes and tools
Computer proficiency
Problem solving skills
Accuracy in data entry
Excellent fluency in language to be supported.
Experience in a phone based remote role
Familiarity with computer technology
Time management skills
Oversee compliance with operating procedures and standards
Experience in call routing and processes as well as case logging systems and obligation systems
Strong understanding of internal processes, tools and usage of such tools in managing daily tasks
Ability to mentor and train new agents
 
We offer:
A competitive salary and extensive social benefits
Diverse and dynamic work environment
Work-life balance and support for career development
An amazing life inside the element!
 
Please note that this is a temporary, fixed-term contract, for two years.
Join us and make your mark!
Want to know more about it?
Then let's stay connected!
https://www.facebook.com/HPECareers
https://twitter.com/HPE_Careers
HPE is an Equal Employment Opportunity/ Veterans/Disabled/LGBT and Affirmative Action employer. We are committed to diversity and building a team that represents a variety of backgrounds, perspectives, and skills. We do not discriminate and all decisions we make are made on the basis of qualifications, merit, and business need. Our goal is to be one global diverse team that is representative of our customers, in an inclusive environment where we can continue to innovate and grow together.