High Performance Compute Engineer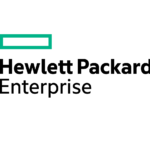 Website Hewlett Packard Enterprise
Hewlett Packard Enterprise company has an opening for a Remote Service Engineer with broad multi-system knowledge to join our High-Performance Compute (HPC) Global Remote Service (GRS) team. This position is part of our HPC AI Business Group team to work with our global customer base and Level 3 teams to provide world-class service on the range of HPE HPC Supercomputers and Storage products supporting specialized and complex solutions. 
In this position, you will have the opportunity to troubleshoot and resolve hardware, software and interconnect issues on the latest and most advanced technologies.  You will be a part of a global team that provides exceptional remote services to customers, onsite engineering personnel and Authorized Service Providers. 
Additionally, the candidate will be responsible for:
Comfortable and effective in combining technical expertise with customer service to manage customer and partner post-sales support issues from start to finish. 
Ability to develop a rapport and empathy for the customer situation.
Triage customer issues remotely to determine hardware, software, or I/O subsystems to initiate proper corrective actions and elevate when necessary.
Focus on customers and solutions using HPE hardware and other vendors' hardware.
Ensure the proper collection of data as you document and provide timely communication of service events.
Manage escalations to next-level L3 SMEs ensuring issues are documented completely and are technically sound. This includes managing the communication to/from the customer from HPE.
Ability to act as a technical service customer advocate to validate technical and business data to contribute to and progress activities to bring the service event to resolution.  
Analysе system software, third-party software, hardware and interconnect issues.  And provide final resolutions or workarounds when possible.
 
Key qualifications include:
Completed a first-level university degree in Computer Science, Engineering or related field/discipline preferred and/or similar experience with 3-5 years of technical service experience, preferably in an Apollo HPC or storage related environment
Experience with current versions of Linux/Unix operating systems, file systems, networking and security (Redhat/CentOS or its equivalent)
Aptitude to focus on one or more product lines (for example, proactive, reactive, storage, enterprise systems, etc.)
Excellent organizational, collaborative and customer relations skills with the ability to remain calm under pressure and deadlines
Strong verbal and written communications in both English and German
Strong analytical and problem-solving skills
Willing to work "On call" on a team rotating basis
Ability to gather data and perform analysis of customer reported issues, request and follow advice from teammates or escalate to the next level of support with well described problem details
Ability to effectively manage the break fix process by remotely assisting with troubleshooting or initiating on-site hardware repairs
Desire to learn and grow by utilizing and learning new technologies
Capability to work across GEO´s and alongside sales, service SMEs, operations and management groups
Desire to challenge how things are done if there is a better way
Strong customer focus, ability to act as liaison to customer
Familiarity working with Containers (Docker) a plus
Working experience with Kubernetes a plus
Programming and scripting knowledge and experience (Familiarity with Lustre or other parallel filesystems) a plus
Experience with high-speed/low-latency networks such as Omni Path, InfiniBand; perhaps with debugging and tuning Mellanox Basic knowledge of and experience in maintaining system hardware and software, utilizing diagnostic tools and debugging tools for problem isolation a plus.
Additional languages a plus.
Experience with Salesforce.com
 
Job Conditions:
Monday-Friday work schedule
Rotation of on-call duties with other staff to provide 24×7 coverage.
Occasional travel for training or to assist with installations or support remote systems