Global Remote Services Compute Engineer II with German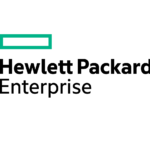 Website Hewlett Packard Enterprise
Hewlett Packard Enterprise is the global edge-to-cloud company advancing the way people live and work. We help companies connect, protect, analyze, and act on their data and applications wherever they live, from edge to cloud, so they can turn insights into outcomes at the speed required to thrive in today's complex world. Our culture thrives on finding new and better ways to accelerate what's next. We know diverse backgrounds are valued and succeed here. We have the flexibility to manage our work and personal needs. We make bold moves, together, and are a force for good. If you are looking to stretch and grow your career our culture will embrace you. Open up opportunities with HPE.
We're currently looking for a Global Remote Services Compute Engineer II to join our team!
As such, your primary responsibility will be to manage customer cases to a satisfactory resolution. The work is predominantly in the areas of hardware platforms, proprietary HPE software solutions for provisioning, monitoring & managing hardware, operating systems, subsystems and products operating on these systems. You'll be the first level of technical support to the customers. On receipt of a service request you'd have to research for a solution through remote diagnosis, VR sessions, documentation and/or knowledge databases within agreed timeframes.
Candidates living at reasonable distance outside of Sofia are encouraged to apply for this position. HPE offers a flexible hybrid work model that enables you to work from home and will be expected to come into the office a few times a week to collaborate and connect with your colleagues. Our recruiters will tell you more about this during the interview stage.
How you will make your mark:
Timely response to customers via phone/mail/web. Logging case, providing information & troubleshooting to solve customer problems according to company KPIs for the business;
Managing customer expectations by taking into consideration the entitlement;
Working with customers to identify the problem statement;
Once problem statement is clear, determining necessary actions, which might include gathering and analyzing logs, engaging in remote sessions, using VRG, in order to troubleshoot, diagnose and solve the problem;
Keeping customers informed, setting and following commitments, keeping precise case documentation and case ownership;
Timely elevating and/or escalating to next level, when the case is complex;
Achieving personal goals assigned by the direct manager;
Working together with other team members to achieve team goals;
Participating in projects for process or quality improvements;
Managing multiple tasks or cases simultaneously with minimal supervision.
 
About you:
Professional experience: at least 2 years of experience as Technical Engineer or in a similar environment;
Very good command of English;
Excellent language skills in German;
Customer oriented, courteous, assertive, and motivated to take charge of both customer engagement and problem resolution;
Excellent oral and written communications skills;
Positive attitude towards team members, customers, and partners;
Capable of being self-managed, and a team player, quality conscious, efficient, flexible, and eager to share and acquire knowledge;
Analytical and problem-solving skills;
Project management skills;
 
We offer:
A competitive salary and extensive social benefits;
Diverse and dynamic work environment;
Work-life balance and support for career development;
An amazing life inside the element! Want to know more about it?
 
Join us and make your mark!
HPE is an Equal Employment Opportunity/ Veterans/Disabled/LGBT and Affirmative Action employer. We are committed to diversity and building a team that represents a variety of backgrounds, perspectives, and skills. We do not discriminate and all decisions we make are made on the basis of qualifications, merit, and business need. Our goal is to be one global diverse team that is representative of our customers, in an inclusive environment where we can continue to innovate and grow together.