Executive Administrative Assistant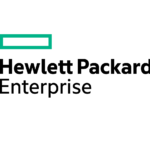 Website Hewlett Packard Enterprise
Hewlett Packard Enterprise is the global edge-to-cloud company advancing the way people live and work. We help companies connect, protect, analyze, and act on their data and applications wherever they live, from edge to cloud, so they can turn insights into outcomes at the speed required to thrive in today's complex world. Our culture thrives on finding new and better ways to accelerate what's next. We know diverse backgrounds are valued and succeed here. We have the flexibility to manage our work and personal needs. We make bold moves, together, and are a force for good. If you are looking to stretch and grow your career our culture will embrace you. Open up opportunities with HPE.
Candidates living at reasonable distance outside of Sofia are encouraged to apply for this position. HPE offers a flexible hybrid work model that enables you to work from home and will be expected to come into the office a few times a week to collaborate and connect with your colleagues. Our recruiters will tell you more about this during the interview stage.
The Executive Administrative Assistant is responsible for delivering expert administrative support to senior management representatives.
Job specifics/responsibilities:
Assists senior management representatives with various administrative support tasks and full ownership of specific administrative processes.
The tasks may include, but are not limited to, general filing and records maintenance, compiling data for reports, assisting with administrative tasks associated with the cost center(s) budget(s), placing purchase orders, scheduling appointments, meetings and important internal and external events.
Calendar maintenance for one or more managers, answering telephone calls, preparing expense reports, preparing/editing presentations for both internal and external audience, making travel arrangements, distributing/screening e-mail, greeting/escorting visitors, organizing onboarding of senior managers part of the division, duplicating, and other established general administrative tasks.
Coordinates work within the management team/organization and with other divisions, both internal and external to the company.
Works on assignments which are extremely complex in nature where a high degree of independent judgment, initiative and technical knowledge are required to resolve problems.
Contacts HPE customers/partners or any other stakeholders in case of a performed administrative function, delegated task/project or urgent problem.
Usually works with multiple issues/projects and can support multiple project administrative requirements.
Conducting internal communication to the respective division on behalf of the manager through various communication channels.
Asset management.
Maintains mail distribution lists and databases.
Manages internal, external orders and hardware stock.
 
Key deliverables/accountabilities:
HPE procedures/policies are strictly followed
Labor legislation is strictly adhered
 
Education (degree) and professional experience required:
Bachelor's degree or equivalent
7 years general administrative experience, or equivalent combination of experience and college level education
Experience and literacy of common Office products: Outlook, Word, Excel, PowerPoint, SharePoint
 
Other requirements:
Fluent in written and verbal English
Fluent in written and verbal German
Fluency in any other European language is an advantage
 
Personal skills and qualities:
Superior ability to work in a diverse and multicultural environment
Ability to work independently
Ability to operate effectively within a virtual (cross-cultural) team
Demonstrates superior business communication skills
Strong decision-making skills
Strong ability to work in teams
Very strong attention to details keeping in mind the overall perspective
Superior prioritization and planning skills
Very strong ability to understand complex topics
Very proactive and able to work under pressure
Strong organization skills
Fast learner
 
Technical skills:
MS Office
 
What we can offer you:
At HPE, we deliver equal opportunities, flexible work-life balance and constantly evolving career growth as well as competitive benefits, salary and shared values and purpose.
HPE is an equal opportunity employer: minority, female, veterans, individuals with disabilities, LGBTQIA+ and affirmative action. We are committed to diversity and building a team that represents a variety of backgrounds, perspectives and skills. We do not discriminate and all decisions are made on the basis of qualifications, merit and business need. Our goal is to be one global diverse team that is representative of our customers, in an inclusive environment where we can continue to innovate and grow together.
#bulgaria