Engineer I with Italian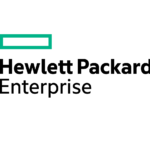 Website Hewlett Packard Enterprise
Hewlett Packard Enterprise is the global edge-to-cloud company advancing the way people live and work. We help companies connect, protect, analyze, and act on their data and applications wherever they live, from edge to cloud, so they can turn insights into outcomes at the speed required to thrive in today's complex world. Our culture thrives on finding new and better ways to accelerate what's next. We know diverse backgrounds are valued and succeed here. We have the flexibility to manage our work and personal needs. We make bold moves, together, and are a force for good. If you are looking to stretch and grow your career our culture will embrace you. Open up opportunities with HPE.
Candidates living at reasonable distance outside of Sofia are encouraged to apply for this position. HPE offers a flexible hybrid work model that enables you to work from home and will be expected to come into the office a few times a week to collaborate and connect with your colleagues. Our recruiters will tell you more about this during the interview stage.
 
How you will make your mark:
Successfully resolve technical issues (hardware and software) from incoming internal or external businesses and end user's contacts and proactive notification systems.
Respond to service, product, technical, and customer- relations questions on subjects such as features, specifications, and repairs on current and discontinued products, parts, and options, based on customer entitlement (warranty through mission-critical). .
Resolve incoming internal or external businesses and end user's problems via telephone and e-support.
Articulate both in writing and verbally case summary, resolution and add to Knowledge Management System (KMS).
Proactively assist customers to avoid or reduce problem occurrence.
Represent the company in a face to face customer location visit, industry conference/trade show, vendor meeting, etc.
Engages team members for support as required to ensure internal or external business and end user SLA demands are met.
Begin to partner with and assist the Sales Pursuit team.
 
About you:
High School: completion of post- primary level education prior to University study. Typically certified by diploma (i.e., H.S. diploma, "A" levels (U.K), Baccalaureate (France), etc.).
0-1 year experience in relevant technologies and customer environments.
Relevant industry qualification where applicable.
 
Knowledge and Skills:
Fluency in Italian and English
Experience in troubleshooting in a technical environment.
Excellent analytical and problem solving skills.
Software and hardware knowledge of computing, storage and peripheral devices.
Superior customer service skills.
Phone and remote support experience. E-support experience.