Aruba Team Lead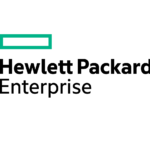 Website Hewlett Packard Enterprise
Hewlett Packard Enterprise is an industry leading Technology Company that enables customers to go further, faster. With the industry's most comprehensive portfolio, spanning the cloud to the data center to workplace applications, our technology and services help customers around the world make IT more efficient, more productive and more secure.
Candidates living at reasonable distance outside of Sofia are encouraged to apply for this position. HPE offers a flexible hybrid work model that enables you to work from home and will be expected to come into the office a few times a week to collaborate and connect with your colleagues. Our recruiters will tell you more about this during the interview stage.
The Aruba Team Lead is responsible for the management, development and motivation of a team of Aruba team members. S/he ensures that each member adheres to all processes, works instructions and polices. S/he ensures the team performs and achieves the specific targets, according to the relevant Business Scorecard. The Aruba Team Lead is responsible for achieving maximum efficiency and effectiveness in the day-to-day operations of the team through observation, feedback and improvement of the work processes, internal communication, and organization. S/he manages customer exceptions to ensure service requests are resolved in a timely manner. Interfaces with managers and other functions within and outside HPE with reference to customer issues and escalations.
 
Job specifics/responsibilities: 
First point of contact for the team members (for escalations, approvals, exceptions).  
Distributes and controls the workload among team members. 
Plans, directs, and monitors operational activities of team members; creates, maintains and monitors the compliance to the respective working schedules. 
Communicates with other teams, operations, or management. 
Escalates up the management chain every critical situation. 
Ensures the adherence to the operations processes, policies, and guidelines. 
Ensures end-to-end quality case management. 
Supports Team Manager. 
Ensures that team members know and follow the HPE Standards of Business Conducts. 
Develops proper company culture within the team. 
Motivates people to perform, using rewards and recognition of good practices/performance and taking corrective actions towards bad practices/performance. 
Provides regular feedback to the team members for their performance and suggests improvement areas. 
Responsible for the training and development of the team members. 
Ensures effective communication to the team members.  
Actively takes part in the recruitment process. 
Responsible for the resource planning and attendance. 
Ensures team members understand how their performance is measured and are familiar with the goals to be achieved. 
Analyzes team and individual performance and identifies root causes of performance failures. Assigns corrective actions and ensures timely execution. 
Suggests processes improvement. 
Keeps management informed for potential performance risks. 
Be compliant with all internal rules, policies, and procedures, and ensure performance as per all work instructions and/or orders (written or oral), legally assigned by the direct manager, by officials acting for the direct manager or by any manager of a hierarchical level higher than the direct manager. 
 
Key deliverables/accountabilities: 
Customer satisfaction, the relevant targets are consistently achieved. 
Team performance, the relevant targets are consistently achieved (Business Scorecard).  
Staffing level corresponding to business needs. 
Employee engagement. 
Implementation of all projects/changes in teams' business scope – driven globally or by the Aruba organizations. 
 
Education (degree) and professional experience required: 
Bachelor/Master degree or equivalent experience 
1 year of professional experience in a relevant role 
Project management knowledge and skills  
Ability to work with business processes 
Ability to properly conduct technical documentation 
Advanced Working Tools knowledge  
Advanced Business Process Knowledge  
Customers (Internal/External) Service Request Handling  
 
Other requirements: 
Excellent written and verbal English  
HPE product lines knowledge  
 
Personal skills and qualities: 
Excellent analytical and problem-solving skills 
Excellent written and verbal communication skills  
Superior customer service skills 
Initiative and creativity 
Team player 
Ability to motivate, inspire and lead the team 
Positive attitude towards team members, customers, and partners 
Ability to encourage outstanding team morale and maintain the ethical standards 
Presentation skills  
Accuracy and precision 
Planning and organizational skills 
Ability to work under pressure 
Time management skills and ability to work with tough deadlines  
Ability to work on multiple tasks at the same time and ability to prioritize 
 
Technical skills: 
General IT skills/knowledge  
MS Office
 
What we can offer you:
Attractive compensation package
Career and Development – worldwide career opportunities, access to a high-tech Engineering Lab
Work That Fits Your Life ­- 24 days annual paid leave, have a free afternoon once a month, 6 months paid parental leave with 100% of your salary, possibility to work from home, transition support through life events
Wellness and Health Programs
Socially Engaged Community – 60 hours/year additional time off for volunteering, plastic free office, participation in socially responsible causes via partnership with 50+ non-government organizations.
Exciting Workplace Experience
 
If you are looking for challenges in an exciting, supportive and international work environment, then we definitely want to hear from you. Continue the conversation by clicking apply now below, or directly via our Careers Portal at www.hpe.com/careers.
Join us and make your mark!
Find out more about us and follow us on:
https://www.facebook.com/HPECareers
HPE is an Equal Employment Opportunity/ Veterans/Disabled/LGBT and Affirmative Action employer. We are committed to diversity and building a team that represents a variety of backgrounds, perspectives, and skills. We do not discriminate and all decisions we make are made on the basis of qualifications, merit, and business need. Our goal is to be one global diverse team that is representative of our customers, in an inclusive environment where we can continue to innovate and grow together.
#bulgaria
#aruba