Customer Project Manager with German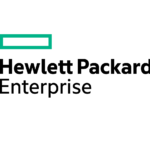 Website Hewlett Packard Enterprise
Job Family Definition:
Leads customer engagement to ensure that it meets all scope, time, budget and quality expectations, through planning, controlling and managing customer projects. Manages corporate, customer and third party vendor efforts to plan, sell and implement solutions to customer problems. Responsible for business as well as team management.
Job Family Definition for Mgr, Progr Mgmt Office:
Responsible for establishing and maintaining the portfolio and project management environment based upon Policies, Standards, Customer Engagement Roadmap and Global Method. May perform responsibilities as a member of an Engagement Program Management Office (EPMO) or as a business unit leader with responsibility for a portfolio of customer projects.
Management Level Definition:
Applies advanced subject matter knowledge to solve complex business issues and is regarded as a subject matter expert. Frequently contributes to the development of new ideas and methods. Works on complex problems where analysis of situations or data requires an in-depth evaluation of multiple factors. Leads and/or provides expertise to functional project teams and may participate in cross-functional initiatives. Acts as an expert providing direction and guidance to process improvements and establishing policies. Frequently represents the organization to external customers/clients. Exercises significant independent judgment to determine best method for accomplishing work and achieving objectives. May provide mentoring and guidance to lower level employees.
How you will make your mark:
Manages customer project delivery.
High complexity legal and commercial issues.
Manages project financials including P&L and meets or exceeds SOAR approved budgets.
Provides reliable financial forecasts to the management.
Manages business development – Identifies and develops new opportunities with the client..
Acts as opportunity manager for high risk deals.
Manages upper level client delivery relationships.
Manages internal as well as external resources with a team size less than 40 people.
Provides detail performance review input and development recommendations for team members.
About you:
First Level University degree.
7 years experience in project management or in like roles/businesses.
Knowledge and Skills:
Fluency in English and German
Demonstrates an in-depth understanding of key company Services' operational policies, processes and methodologies applicable to project management.
Speaks with authority to most layers of depth related to project management methods.
Makes use of and contributes to the company's PM Professions community.
PMP Certified.