HEAD OF LOGISTICS AND DELIVERY DEPARTMENT WITH RUSSIAN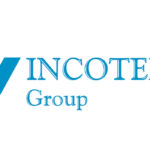 Website EU Electronics
Manufactures, sells & maintains electronics for 30+ countries.
EU Electronics, as a part of the Incotex Group, develops, manufactures, sells and maintains a wide range of electronic products in over 30 countries. Our main production lines are:
1. Fiscal cash registers and printers, POS devices, etc.
2. Electricity meters and systems for measuring electricity consumption
3. LED lighting fixtures
We are looking for a responsible and motivated person with excellent Russian to fill the vacant position of Head of Logistics and Delivery Dept.
YOUR ROLE:
Plan, organize, manage and control the overall supply of goods and materials needed for the production.
DAY-TO-DAY RESPONSIBILITIES:
Researching, planning, purchasing and organizing the continuous supply of electronic components and other materials needed for the production.
Approving and controlling the supply, transport, storage and distribution of goods.
Monitoring the timely deliveries and payments.
Organizing and executing the import-export activity in the organization.
Managing and controlling the work of employees in the department and the warehouses.
REQUIREMENTS:
Work Experience:
Previous experience with the supply of electronic components – in the field of electronics or other relevant.
Education:
Technical and/ or economic education with min. Bachelor's degree.
Professional Skills:
Very good communication and teamwork skills.
Very good technical skills in the field of electronic components.
Good knowledge of the methods of transportation and delivery of goods and materials.
Computer Skills:
Computer literacy – MS Windows, MS Office Suite
Experience with working with warehouse management software
Languages:
Excellent Russian language – min. advanced level (C1) or native
A very good level of English language (B2) would be considered an advantage
If you are a Russian-speaking refugee residing in Bulgaria, feel free to apply – proficiency in the Bulgarian language is not a must.
Other:
Driver license, cat. B – preferable
OUR OFFER:
Contract: Permanent employment contract with a probationary period of 6 months
Working hours: 8 hours working day; 5 days/ week
Workplace: Sofia, Bulgaria
Additional benefits: Food vouchers, parking
If you feel that you are a good fit for the position, please apply. We will contact the suitable candidates in a week.
If you don't speak Bulgarian, the next conversation with you will be in English. The main job interview after that will be in Russian.
All applications will be processed with confidentiality!