Honda Customer Care Representative with Polish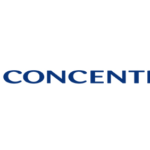 Website Concentrix
Earn. Learn. Grow
Concentrix Corporation (Nasdaq: CNXC) is a leading technology-enabled global business services company specializing in customer engagement and improving business performance for some of the world's best brands including over 95 Global Fortune 500 clients and over 90 global disruptor clients. Every day, from more than 40 countries and across 6 continents, our staff deliver next generation customer experience and help companies better connect with their customers. We create better business outcomes and help differentiate our clients through technology, design, data, process, and people. Concentrix provides services to clients in the following key industry verticals: technology & consumer electronics; retail, travel & ecommerce; banking, financial services & insurance; healthcare; communications & media; automotive; and energy & public sector. We are Different by Design.
The Customer Care Representative is the first point of contact for customers of an automotive company. He/She will provide inbound support to general queries & complaints and outbound support to specific campaigns. The primary contact method is telephone, but the CSR will also handle requests through other channels, e.g. e-mail, fax, etc. Of primary concern is customer care, so successful applicants will have to be able to communicate clearly in native language , have a high degree of language comprehension both verbal and written but most importantly be friendly and have a passion for helping customers.
Responsibilities:
Identifies the customer and understands the type of product owned and the support requested.
He/She will provide a suitable answer to successfully handle the case. If necessary, the Customer Care Representative escalates the case to the Team Leader or Client, as per the agreed processes.
In the case of complaints will collect the necessary information in order to escalate the case to the responsible team so that a follow-up contact can be arranged.
Carries out specific outbound campaigns related with the client's products/services and CRM strategy
Answers telephone calls and deals with them promptly, efficiently and with empathy to ensure a positive experience for our customers and striving to resolve all customer cases on the first call;
Validates customer service entitlements;
Assumes responsibility and ownership for all relevant customer cases;
Obtains accurate customer details and inputs and updates them accurately in the system;
Manages internal relationships positively;
Contributes positively towards the achievement of performance targets in all aspects of the team's activities;
Use and improve Knowledge Bases through feedback;
Ensures through team work that all Service Level Agreements (SLAs) are met consistently
 
Requirements:
High School/GED
Computer and Keyboard Skills
Good analytical skills and technical knowledge
Excellent customer handling skills
Experience in a multinational environment would be appreciated
Fluency in written and spoken Polish
Working level of English
 
Why to work for Concentrix?
We provide a clear path to career development and offer support, advice and coaching every step of the way. Some of our other benefits include:
To be part of the Gold Award winner company in the category "Employees at the heard of everything" for large companies at the South East Europe customer service awards 2020
Opportunity to develop your career in a global company of over 225,000 employees across more than 40 countries
Free additional medical and dentist insurance
Transportation allowance
Multisport card discount
Refer a friend bonus – one of the biggest at the market
Variety of company events – recognition initiatives, team buildings, monthly fruit days, breakfast, kids days in the office, free massages and more
Corporate discounts
A bright, modern brand new modern office with convenient location next to metro station
Relocation support if needed