Java/PHP Developer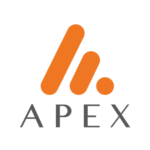 Website Apex Fund Services Bulgaria
The Role:
The role of the Java/PHP Developer is to provide a high level of internal service on our internal systems, building strong working relationships throughout the business and adding value to key business applications.
The person must be able to understand requirements, design documentation and build solutions to satisfy these. They must have experience working with integration services, along with the ability to work as part of a team.
The successful applicant will work with remote development and project teams.
 Key duties and responsibilities:
Develop new functionalities and interfaces and enhance existing components
Assist with the implementation of the agreed solution design and assist in its elaboration
Support of deployment of release into differing working environments and adhere to change management procedures
Working with the product owner to deliver solutions
Ability to clearly communicate technical ideas to both technical stakeholders and business end users
Experience and Knowledge:
3+ years' development and design experience
Proven expertise in common Java tools and frameworks
Knowledge of the most common PHP frameworks
Strong OOP skills and REST APIs development
Knowledge of containerisation
Experience working Agile and DevOps methodologies
Ability to work independently and with little supervision
Excellent time management and decision making skills
Excellent communication skills in both English written and verbal;
Desirable skills:
Experience with MS Azure
Experience with front and back end web application development is preferred
Knowledge of CI/CD practices
3rd Level IT Qualification
Excellent communication skills in both English written and verbal
Background in the financial Industry preferable
What you will get in return:
A genuinely unique opportunity to be part of an expanding large global business;
Exposure to all aspects of the business, cross-jurisdiction and to working with senior management directly;
Work for a fast developing and one of the world leading independent fund administrators;
Opportunities for professional development;
Competitive remuneration package including various benefits;
Positive and hospitable work environment;
Office location on communicative place at Sofia city center in modern office building.
Additional information:
We are an equal opportunity employer and ensure that no applicant is subject to less favourable treatment on the grounds of gender, gender identity, marital status, race, colour, nationality, ethnicity, age, sexual orientation, socio-economic, responsibilities for dependants, physical or mental disability. Any hiring decision are made on the basis of skills, qualifications and experiences.
We measure our success as a business, not only by delivering great products and services and continually increasing our assets under administration and market share, but also by how we positively impact people, society and the planet.
For more information on our commitment to Corporate Social Responsibility (CSR) please visit our CSR policy page.
If you are looking to take that next step in your career and are ready to work for a high performing organisation, alongside talented people who take pride in delivering great results, please submit your application (with your CV, cover letter and salary's expectations) to our dedicated email address: careers.bulgaria@apexfs.com