.NET Developer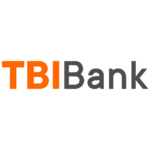 Website TBI Bank
**AT TBI EVERYONE IS WELCOME**. If you're affected by the situation in Ukraine & are looking for a new opportunity, we'd love to open our doors to you & make you feel like home. You can choose to work remotely or if you decide to move to Bulgaria, we will support you & your immediate family members.
Who we are:
TBI Bank might not be the biggest on the Bulgarian market, but it has been the most effective and profitable for years (K10, Capital) – and now, probably the coolest one. We are a fast, dynamic and quickly changing organization, operating in Bulgaria, Romania, Germany, Poland, Lithuania, Denmark and Sweden with further expansion plans in Europe. We are part of 4finance group, European leader in digital consumer finance and we want to become a next generation digital lender – not an ordinary one, but a legendary!
We are looking for a .NET Developer to join us on our journey to success!
Once here, you will:
– Follow and propose updates key engineering artifacts such as standards/best practices, design documents and decisions
– Develop/implement/support different integration modules/components ensuring fluent integration between systems within the organization IT landscape
– Develop/implement/support existing and new custom implemented software to satisfy organizational needs
– Write technical documentation of software applications/services/interfaces
– Design and document solutions to meet requirements and that are easily scalable for the enterprise
– Facilitate, design, collaborate and advice various DevOps automation activities like build/test/deploy
– Work closely with architects and engineering teams to understand emerging technologies and how they would benefit the company and its users.
– Implement project modules/solution components according to the project requirements
– Oversee and implement innovation in software development area and Information Technologies
– Ensure third level support for newly developed or/and existing software applications and/or interfaces
– Follow the project/company standards, policies and working procedures
What would be helpful:
– 3+ years building and designing C#.NET applications in high traffic, 24×7 transactional solutions/platforms/modules/integrations
– Solid knowledge of HTML5, CSS3 and JavaScript, C#, Net 4.+, WebAPI, EF6, .Net Core, MVC and MSSQL
– 1+ years practical experience of developing SOA components, incl. RESTful API, JSON, SOAP and WCF
– Built and worked with APIs (ideally using µservices) and are familiar with the challenges and pitfalls.
– Working with queueing platforms such as RabbitMQ, MSMQ, Kafka
– Create database backend and/or web-services to interface with external applications
– Experienced with Azure with a good working knowledge of how to design for cloud environments
– Familiar and comfortable of using scripting tools (PowerShell) to provide a reliable and scalable automation of the SDLC task activities as well as support and troubleshooting the existing
– Hands on experience of serverless frameworks.
– Familiar with the tools we use (Confluence, Git, Jira, Bitbucket, TFS)
– Good working knowledge of Docker & Kubernetes
– Good working level in English – both written & spoken
A plus will be:
– Experience with HTML, JavaScript, CSS and other web related technologies
– University level in IT related area and/ or obtained Microsoft Certificates
– Experience working with NoSQL databases (Cassandra, DynamoDB, Couchbase, MongoDB)
– Comfortable working with more than 1 language and developed using JavaScript, Angular JS, NodeJS or other languages
What we offer:
– A friendly environment & team of passionate multinational professionals
– We enjoy a flexible work environment and a great work-life balance
– We are a diverse representation of 16+ nationalities
– Competitive salary
– A learning ground where you get exposure to diverse and challenging projects
– Remote work opportunity
Why choose TBI:
– We have the boldness of a start-up and the expertise of a scale-up
– We enjoy a flexible work environment and a great work-life balance
– We are a diverse representation of 16+ nationalities
Visit our Career Page at jobs.tbibank.bg to learn more about what makes us unique.
If this sounds like something you'd be interested in, we'd love to hear from you!
To apply for this position, please send us your CV in English.
Please note: only shortlisted candidates will be contacted for further steps.
We're an equal opportunity employer. At TBI, everyone is welcome regardless of their race, color, religion, sex, sexual orientation, gender identity, national origin, or disability status. We are dedicated to hiring diverse talent and strive to create conditions that give an equal opportunity to everyone to flourish.
Your candidacy shall be treated confidentially in accordance with the GDPR. Only shortlisted candidates will be contacted for interview.
With the voluntary presentation of documents for job application in TBI Bank EAD it is considered that you are informed about the Privacy notice of the bank, which was brought to your attention via link, e-mail or paper copy, describing the purposes, retention periods, sources, legal grounds and your rights regarding the processing of your personal data.