Online Game Presenter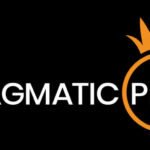 Pragmatic Play
Pragmatic Play is a leading provider of online casino games, mobile gaming content and live dealer games. The company was founded in 2015 and has since grown to become a major player in the online gaming industry. Driven by our persistence to craft immersive experiences and responsible thrills, our professional team consistently deliver best in class services to our partners worldwide with a dedication to creating games that players love time and time again. The company in Sofia has a rapidly growing team of highly skilled artists and business professionals from the industry, who work together to create innovative and exciting content.
To support our continuous growth worldwide, we need enthusiastic and presentable dealers to host the popular games like Blackjack.
What you would be doing:
–   Opening, maintaining and closing a game by introducing players and game rules, dealing cards and maintaining friendly conversations with players;
–   Presenting all games with the required professionalism in accordance with the Company's performance, grooming and brand requirements;
–   Being presentable and confident when facing the camera while remaining at a high level of technical competence in all games;
What makes you a strong candidate:
–   Flexibility of working hours and ability to commit to 24/7 shifts;
–   An enthusiastic and positive attitude accompanied by outgoing personality;
–   Presenting skills;
–   Ability to maintain high energy levels for the duration of the games (that require more animated performance);
–   Good time management skills;
–  Attention to details and excellent people skills are essential;
–   Prompt decision making;
–   Fluency in Ukrainian;
–   Read, understand and speak English;
What we give you in return:
–   We offer an advantageous start net salary of 1680 BGN and bonuses up to 400 BGN;
–   A detailed company training on highest standards;
–   A chance to work in friendly and supportive culture;
–   Tremendous growth opportunities in a large fast moving international company;
–   Additional health care packages;
–   Public transportation cards;
–   MultiSport card, covered by the Employer;
–   Working place situated a few steps form a subway line;
If we already won your interest, do not hesitate to apply for this opportunity.
We are excited to find YOU!