Accounts Receivable Manager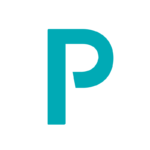 Website Pharmbills
Pharmbills — американська аутстафф компанія
After two weeks of online training, you will get:
◾️ Salary starts from $600 after probation;
◾️ Salary review every 3/12 months;
◾️ Ability to work remotely;
◾️ Working day starts at 3:00 p.m. (full time);
◾️ Provision of the necessary equipment;
◾️ Ability to upgrade your skills in the USA;
◾️ Evening schedule allows you to combine both work and study;
◾️ Daily English practice with native speakers;
◾️ Medical insurance;
◾️ International training and personal mentoring;
◾️ Long-term and official contract;
◾️ The company covers the expenses for training.
Requirements for the candidate:
👉 At least 21 years old;
👉 Level of English B2 or above (fluency in English for daily communications with American clients);
👉 Working experience is preferred but not a must.
❗️Passing the English language test is mandatory.
🏡 Where: Online
✅ Registration: http://go.academy.pharmbills.com/owop