Mid-Senior Java Engineer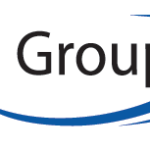 Website IESF Group
Our client is one of the largest online gambling companies in the world with over 30 million customers globally.
The platform supports a portfolio of brands like Unibet, Maria Casino etc.
A customer-focused and fast-paced organization.
To enhance its remote team in Bulgaria, we are looking for a skilled Mid-Senior Java Engineer.
You can work fully remotely or at the office in Sofia – up to you.
The Role:
As a Java Software Engineer, you will be a part of one of its cross-functional teams (consisting of 6-10 team members).
Each team's purpose is to create the best customer experience, to continuously improve their products while keeping up with the latest technologies.
The company works in an Agile way with open communication, trust and compassion.

Company Tech Stack:
• Java
• Microservices with Spring Boot
• Relational databases e.g. Oracle
• Docker and Kubernetes
• Continuous integration and Continuous delivery
• Best development practices
• Agile and Lean values
What you will do
You will be part of a cross-functional agile team (typically 6-10 people) working together to build micro-services for the company's platform.
• You will be expected to take part of the full software life cycle to ensure reliability and uptime of the production environment
• Build scalable software in a distributed architecture, being passionate about solving challenging problems in a fast-paced and ever-changing environment
• You take great pride in your ability to grasp complex business scenarios and translate them into solutions with clean and performant code
• You will participate in design discussions with your colleagues to find great solutions to complex engineering challenges
• You will discuss with architects on upcoming projects and propose solutions as needed
• You help set the technical expectations on the whole team by both producing and setting high expectations on the team delivery
• You think about what is good for the products in the long term when you make design decisions
Desired Candidate Profile:
• As an experienced Java Developer, you can drive technical solutions from design to production
• You can contribute with your expertise and share the full team responsibilities
• You have professional experience in building scalable software within a distributed architecture
• You can create solutions through clean and performant code
• You are a role model in behavior (communication, collaboration – within and across teams) with a positive mindset
• You are proactive in communication with all stakeholders including the team
• You are experienced at solving challenging problems in a fast-paced, ever-changing environment
Benefits & Perks:
• Flexible working time, remote or on-site – up to you
• Budget to set-up your home office
• Covered training and certification courses (annual budget for you), covered workshops or conferences to improve your personal development.
• Company retreats plus monthly team meetups (expenses covered) for team-building.
• Additional Health Insurance
• Monthly reimbursement for a gym membership, massage and others, promoting a healthy lifestyle.