LIVE CROUPIER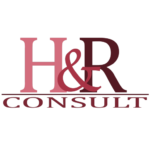 Website H&R CONSULT
H&R CONSULT, което идва от Hire and Relocate e бутикова агенция
PURPOSE: Conducts the gambling games at the game tables. Represents the interface of the company in the relationship with the players.
Requirements
•            Fluency in English is a must;
•            Exceptional presenting skills;
•            An enthusiastic and positive attitude with an outgoing personality;
•            Must be able to maintain high energy levels for the duration of games that require a more animated performance;
•            Flexibility of working hours and the ability to commit to 24/7 shifts;
•            Must be reliable and have good attendance and timekeeping records;
•            Attention to details and excellent people skills are essential as this is a customer facing role;
•            Must be able to demonstrate the ability to think quickly and remain calm under pressure while maintaining accuracy, discipline and discretion.
MAIN RESPONSIBILITIES:
Attracting players
Explaining the rules of the game
Respecting and maintaining the game standards provided by the company
Active contribution at the company's development
THE AUTHORITY OF THE JOB:
Uses equipment/materials/consumable items/technical equipment provided by the Employer.
JOB SPECIFICATIONS:
STUDIES: medium level
EXPERIENCE:
SIMILAR ROLE: 0-12 months
WORK CONDITIONS:
Physical work conditions: office work
Work schedule: 8 hours/day in shifts
The nature of the work: individual and in a team
NECESSARY KNOWLEDGE:
English and Bulgarian
PC literate
NECESSARY APTITUDES:
Exceptional presentation skills
Communication and self-control skills
Attention skills
PERSONALITY CHARACTERISTICS: discipline, responsibility, devotement, motivated, resourceful.