Volume Renewal Specialist with Turkish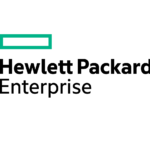 Website Hewlett Packard Enterprise
Hewlett Packard Enterprise is the global edge-to-cloud company advancing the way people live and work. We help companies connect, protect, analyze, and act on their data and applications wherever they live, from edge to cloud, so they can turn insights into outcomes at the speed required to thrive in today's complex world. Our culture thrives on finding new and better ways to accelerate what's next. We know diverse backgrounds are valued and succeed here. We have the flexibility to manage our work and personal needs. We make bold moves, together, and are a force for good. If you are looking to stretch and grow your career our culture will embrace you. Open up opportunities with HPE.
The Volume Renewal Specialist will engage with Sales, Customers and Partners to improve execution of small & medium size renewals and conversion deals, helping HPE Sales to follow up on Pointnext deals from pursuit/renewal time until booking.
He/She will develop, implement and utilize processes and tools to enable the sales life-cycle (pricing, orders, invoicing, opportunity assessment, field inventory management and other sales pipeline analytics and forecasting solutions). Also, will do reports and analyse order pipeline, bookings, revenue forecasting, revenue reporting, sales productivity and goal attainment.
How you will make your mark:
Strong partnership with Installed Based Sales / Installed Based Account Specialist to renew and grow Long tail renewal & conversion Opportunities
Focus on account management, renewals and new business expansion
Independently manage renewals, with engagement of IB Reps as needed. (i.e – Escalations, SND)
Ownership of conversion of Support Services and upsell of warranty only
Identify upsell & new business opportunities within the renewal (support credits, upsell to higher SLA, etc.)
Manage process required activities (i.e., WebMarms, Opportunity Review, Legal, Campaign Codes, etc.)
SLA, Winback, Complex Config initiatives)
Own Internal & External customer engagement
Ownership for end-to-end, on-time Renewal  & Conversion
Proactive Partner/Customer activities : Welcome package, courtesy calls, set clear customer expectations
Forecast renewals in Salesforce for LT space and follow up with client / Partner for closure of Opp.
Maintain updates in SF and disposition for PN OS Q2C team
Creating and maintaining strong 1 to 1 relationship with the Partner/ Customer, point of contact for OS Support Services
Responsible for order management activity, following procedures to ensure segregation of Duties for order acceptance elements & flagging any impact on revenue
Support IBAS / IBS with forecast and funnel management for renewal
Own Internal & External customer engagement
Resolves any business decisions requests from Global Operations
Creating and maintaining strong relationships with extended team (EAMs, ASM, ADMs, etc.)
Aids in the identification and engagement of resources to address customer needs
Support IB Sales Reps with Data analysis for Sales Enablement (work on MOPS, Trade call, Upsell SLA, Winback, Complex Config initiatives)
Own Internal & External customer engagement
 
About you:
Bachelor's or Master's degree in Business Management or equivalent
Typically 2-5 years experience (suppliers, customer relations, financial management, procurement)
Fluent in verbal and written English and Turkish languages.
Experience implementing policies, processes, and analytics methods to support client sales processing
Ability to apply analytical, statistics and problem solving skills.
Understanding of business and sales processing tools, systems and practices
Familiarity with reviewing and interpreting client agreements
Strong written and verbal communication skills
 
We offer:
A competitive salary and extensive social benefits
Diverse and dynamic work environment
Work-life balance and support for career development
An amazing life inside the element!
 
Join us and make your mark!
Want to know more about it?
Then let's stay connected!
https://www.facebook.com/HPECareers
https://twitter.com/HPE_Careers
HPE is an Equal Employment Opportunity/ Veterans/Disabled/LGBT and Affirmative Action employer. We are committed to diversity and building a team that represents a variety of backgrounds, perspectives, and skills. We do not discriminate and all decisions we make are made on the basis of qualifications, merit, and business need. Our goal is to be one global diverse team that is representative of our customers, in an inclusive environment where we can continue to innovate and grow together.