Solution Hub Pricing Specialist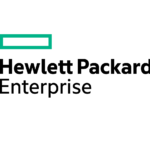 Website Hewlett Packard Enterprise
Hewlett Packard Enterprise is the global edge-to-cloud company advancing the way people live and work. We help companies connect, protect, analyze, and act on their data and applications wherever they live, from edge to cloud, so they can turn insights into outcomes at the speed required to thrive in today's complex world. Our culture thrives on finding new and better ways to accelerate what's next. We know diverse backgrounds are valued and succeed here. We have the flexibility to manage our work and personal needs. We make bold moves, together, and are a force for good. If you are looking to stretch and grow your career our culture will embrace you. Open up opportunities with HPE.
Candidates living at reasonable distance outside of Sofia are encouraged to apply for this position. HPE offers a flexible hybrid work model that enables you to work from home and will be expected to come into the office a few times a week to collaborate and connect with your colleagues. Our recruiters will tell you more about this during the interview stage.
We are looking now for Solution Hub Pricing Specialist to join our team!
The Solution Hub Pricing Specialist provides support to expedite opportunity pricing and the generation of proposals for simple, noncomplex deals using existing and documented processes based on templates and tools; and provides the basic back-office support for Solution Architects and Engagement Managers for non-standard complex and big deals.
How you'll make your mark:
Provide support to sales to expedite opportunity pricing
Determine pricing for simple, non-complex deals
Ensure that incoming simple deals meet acceptance guidelines
Use appropriate tools to provide support for proposals development
Provide the basic back-office support
Process implementation and Project support activities.
 
About you:
University degree preferably a Technical Degree (Computer Science, IT Engineering, etc)
Fluent in written and verbal English
German, Spanish, French or Italian as a 2nd language will be very valued
Information retrieval and management experience
Microsoft Office and Excel data manipulation experience
Proposal and presentation writing skills
Knowledge about Servers, virtualization technologies, Storage and Networking
Pricing and pricing tool / formula experience (standard)
 
What we can offer you:
At HPE, we deliver equal opportunities, flexible work-life balance and constantly evolving career growth as well as competitive benefits, salary and shared values and purpose.
HPE is an equal opportunity employer: minority, female, veterans, individuals with disabilities, LGBTQIA+ and affirmative action. We are committed to diversity and building a team that represents a variety of backgrounds, perspectives and skills. We do not discriminate and all decisions are made on the basis of qualifications, merit and business need. Our goal is to be one global diverse team that is representative of our customers, in an inclusive environment where we can continue to innovate and grow together.