Solution Architect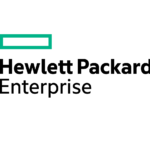 Website Hewlett Packard Enterprise
Greenlake Management Services (GMS) is a suite of services that helps customers manage, operate and optimise their IT environments. Services can be tailored to meet unique requirements – from operating an entire IT environment from core to cloud to edge – to managing specific environments within it, such as SAP HANA or operating certain layers of infrastructure such as Storage. The service is designed to be delivered remotely and to meet this goal, HPE has developed IT Operation Centres (ITOCs) that provide 24×7 monitoring and administrative services that proactively diagnose, analyze, secure and improve our customer's environment according to industry and HPE's best practice and experience.
HPE has been delivering consumption-based services for customers for well over a decade and is a leader in the space, with sophisticated automation and remote monitoring capabilities that deliver the as-a-service benefits that many have come to expect from the cloud.
Due to our continued expansion and growth, we now have the need to strengthen our support team in Europe with the recruitment of an Enterprise Solution Architect for our managed service business. This person will work hand in hand with Pre Sales and New Deal Strategists to ensure GMS opportunities are properly defined, solutioned and implemented using a wide range of technologies and tooling.
 
In a typical day as a GMS Enterprise Solution Architect you would: 
Understand  detailed technical designs for enterprise solutions.
Participates in large cross functional teams to include technical management of client staff assigned to implementation team in the completion of one or more solution requirements, architecture, or implementation deliverables.
Provides the technical direction required to resolve complex issues on
Monitoring and customer integrations to ensure the on-time delivery of solutions that meet customer expectations. May need to develop new methods to apply to situations.
Provides advanced technical consulting and advice to proposal efforts, solution design.
Provides consulting advice to customer senior IT leadership and sets strategic direction for customers based on the company's solutions and products.
Works with peers outside immediate organization to define and characterize complex technology or process problems and/or develops new solutions, yet works independently to drive technical problems to a solution.
Proactively encourages Membership and contributions of others to professional community.
Regularly presents solutions both internally and to customers and provides council and mentoring to team members, and extends teamwork beyond projects to practices and cross-GBUs.
Creates and supports sales activities and  leads production of proposals where needed, working across the company departments, for complex customer solutions. 
Shape and direct proposals describing the company solution and the associated value proposition. 
Develops reusable solutions and workarounds that are innovative and demonstrate a deep technical knowledge of the affected products, processes, and the customer environment.
 
If you have these types of education, skills and experiences: 
Technical degree in Computer Science or similar field of studies 
10+ years of experience in IT Services Business with a deep understanding and practice of Managed Services or Outsourcing 
Ability to orchestrate solutioning across organizations to drive deals to success 
GreenLake awareness and As A Service market, trends and competition understanding 
Broad IT knowledge and how it impacts business 
Deep understanding of monitoring tools and platforms
Know-how of emerging technologies, Cloud, Dev Ops and Containers 
Ideally previous working experience  with Channel/Partners 
Understanding of vertical markets and knowledge of HPE organization  an advantage 
Recognized as an advanced subject matter expert of IT products, applied technologies and processes, combining vendor interoperability knowledge pertaining to complex IT infrastructures. May define interoperability issues between vendors' products and is a recognized expert in one or more technologies across the region. Holds a vendor or industry certification in more than one discipline area. Regularly represents business at industry recognized technical events.
 
Self-starter metality, leading from the front with a strong customer-focus and sales-like attitude 
Excellent communication skills 
Ability to connect and present to executive level 
 
The following certifications would be a distinct advantage :
Azure
AWS
Containers
SAP
Security