Software Developer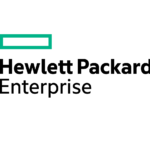 Website Hewlett Packard Enterprise
Hewlett Packard Enterprise is the global edge-to-cloud company advancing the way people live and work. We help companies connect, protect, analyze, and act on their data and applications wherever they live, from edge to cloud, so they can turn insights into outcomes at the speed required to thrive in today's complex world. Our culture thrives on finding new and better ways to accelerate what's next. We know diverse backgrounds are valued and succeed here. We have the flexibility to manage our work and personal needs. We make bold moves, together, and are a force for good. If you are looking to stretch and grow your career our culture will embrace you. Open up opportunities with HPE.
Candidates living at reasonable distance outside of Sofia are encouraged to apply for this position. HPE offers a flexible hybrid work model that enables you to work from home and will be expected to come into the office a few times a week to collaborate and connect with your colleagues. Our recruiters will tell you more about this during the interview stage.
We are looking for a new Software Developer to join our team in Sofia.
The primary responsibility of the Software Developer is to apply specialized knowledge to conceptualize, design, develop, unit-test, configure, and implement portions of new or enhanced (upgrades or conversions) business and technical software solutions through application of appropriate standard software development life cycle methodologies and processes.
Interacts with the client and project roles (e.g., Project Manager, Business Analyst, Data Engineer) as required, to gain an understanding of the business environment, technical context, and organizational strategic direction.
Defines scope, plans, and deliverables for assigned components. Understands and uses appropriate tools to analyze, identify, and resolve business and or technical problems. Applies metrics to monitor performance and measure key project parameters. Prepares system documentation. Conforms to security and quality standards. Stays current on emerging tools, techniques, and technologies.
How you'll make your mark:
Provides technology consulting to internal project teams
Writes well-designed, testable, efficient code by using best software development practices
Develops scalable web applications
Responsible for providing technical support and/or leadership in the creation and delivery of technology solutions designed to meet customers' business needs and, consequently, for understanding customers' businesses
Creates and maintains effective customer relationships so as to insure customer satisfaction
Actively contributes to HPE's solutions portfolio by providing information ranging from technical knowledge to methodologies based on experience gained from customer projects
Participate in code reviews. Prepares and executes unit tests.
 
About you:
Typically a technical Bachelor's or Master's degree as well as equivalent experience up to two years.
2 or more years of experience writing code in JavaScript and Node.js.
Experience in backend development and design.
Experience in one of the modern front-end libraries such as React or Vue.js.
Fluent in written and verbal English.
Understanding of modern software design and development methodologies (e.g., OOD).
Understanding of testing tools and unit test scripting, and testing methodologies and frameworks such as JEST.
Strong analytical skills.
Ability to understand complex customer requirements and address them with effective technology solutions.
Good communication skills.
 
We offer:
A competitive salary and extensive social benefits
Diverse and dynamic work environment
Work-life balance and support for career development
An amazing life inside the element! Want to know more about it?
 
Join us and make your mark!
HPE is an Equal Employment Opportunity/ Veterans/Disabled/LGBT and Affirmative Action employer. We are committed to diversity and building a team that represents a variety of backgrounds, perspectives, and skills. We do not discriminate and all decisions we make are made on the basis of qualifications, merit, and business need. Our goal is to be one global diverse team that is representative of our customers, in an inclusive environment where we can continue to innovate and grow together.