Security and Risk Management Architect with German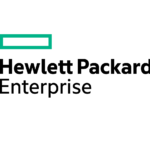 Website Hewlett Packard Enterprise
Hewlett Packard Enterprise is the global edge-to-cloud company advancing the way people live and work. We help companies connect, protect, analyze, and act on their data and applications wherever they live, from edge to cloud, so they can turn insights into outcomes at the speed required to thrive in today's complex world. Our culture thrives on finding new and better ways to accelerate what's next. We know diverse backgrounds are valued and succeed here. We have the flexibility to manage our work and personal needs. We make bold moves, together, and are a force for good. If you are looking to stretch and grow your career our culture will embrace you. Open up opportunities with HPE.
Candidates living at reasonable distance outside of Sofia are encouraged to apply for this position. HPE offers a flexible hybrid work model that enables you to work from home and will be expected to come into the office a few times a week to collaborate and connect with your colleagues. Our recruiters will tell you more about this during the interview stage.
Our new innovative IT services organization is HPE PointNext. We have the expertise to advise, integrate, and accelerate our customers' outcomes from their digital transformation. We aim to ensure our valued clients have the most effective solution to suit the demands on a dynamic and fast-paced, modern business and the expertise to achieve maximum business benefit.
Sound like you? Then we have the right opportunity—we are looking for a Security and Risk Management Architect (f/m/d) to join us! In this amazing role, you will be responsible for advising, assessing, architecting and leading delivery of external customer facing projects as well as support pursuit or business development to grow the business. You will ensure timely delivery of projects maintaining high quality of services through deep understanding of customers' needs. If you have an advanced subject matter knowledge in one or more areas in cyber security, security operations, information security, business continuity, and disaster recovery as well as a track record in solving complex business problems for customers and recommending best practices & long-term solutions and want to be part of a business that is growing—with great opportunities, and are ready for your next role, then please apply today.
How you'll make your mark:
By leading and participating in Governance Risk and Compliance projects for HPE customers.
You can act as Principal Consultant who analyses and develops recommendations and solutions for external customers.
You will provide advanced security consulting and advice to others on proposal efforts, solution design, operations management, tuning and modification of solutions.
You'll engage in understanding customer needs and problem solving across multiple security technologies; often will need to develop new methods to apply to the situation.
By contributing to knowledge sharing within a community (e.g. team, practice, or project). Ensuring team members support knowledge sharing and re-use requirements of project as well as contributing significant knowledge to job family community.
You'll proactively contribute to professional community and coach others in the area of expertise. Regularly produce internally published material such as knowledge briefs, service delivery kit components and modules, etc. Actively contribute to or present at multi-customer technology conferences.
You will create and support sales activities, bids, or major input into the sales lifecycle. Manage activities and provide qualitative and quantitative information for successful sales. Produce complete proposals for smaller engagements within area of expertise. Actively grow the company portfolio with existing customers through new opportunities and change management.
 
About you:
You have a Bachelor's degree in engineering or related field as well as 8+ years of relevant work experience
You have some of the following certifications – CISSP, CISM, CISA, MBCI, CBCP, CSA, CCSP; ISO27001 and BSI Certifications as well asISO22301, PCI DSS QSA, SANS would be considered as an advantage
You have significant experience in Security assessments based on industry standards such as ISO27001, BSI, and/or NIST as well as the ability to align or cross map with industry standards such as PCI-DSS
You have experience in executing security by design for customer transformation project such as Hybrid IT/Cloud, Data Centre migrations/modernizations, and security operations centres
You have deep technical understanding of design and scope of multiple security deliverables across several technologies such as: network security, IoT security, security operations, identity & access management, application security, DB security, data security, data protection and recovery, encryption & PKI; Additional capability in the area of Disaster Recovery & Business Continuity Management will be a significant advantage, especially DR design, DR development and review.
You have a high level of autonomy under general direction and the ability to independently complete solution implementation or application design deliverables.
You are a great verbal and written communicator and can demonstrate expert consultative selling techniques, including C-level communication in German
You have the ability and willingness to travel
 
We offer a challenging role and career development:
Continuous technical training and certification opportunities
Great opportunity for professional development in the IT field
Flexible working time
Part of a team that has established itself as a preferred partner for Hi-tech Services & Support throughout EMEA
Competitive remuneration package
Medical insurance
4 days additional paid leave (total: 24 days)
Food vouchers
Opportunity to use free HPE parking
Life insurance
Wellness program
HPE badge program including various discounts for products and services
Work-life balance program including free legal, financial and psychological consultation
 
HPE is an Equal Employment Opportunity/Veterans/Disabled/LGBT and Affirmative Action employer. We are committed to diversity and building a team that represents a variety of backgrounds, perspectives, and skills. We do not discriminate and all decisions we make are made on the basis of qualifications, merit, and business need. Our goal is to be one global diverse team that is representative of our customers, in an inclusive environment where we can continue to innovate and grow together.