Remote Project Manager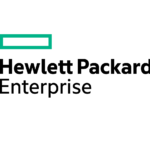 Website Hewlett Packard Enterprise
At Hewlett Packard Enterprise (HPE), you will be an integral part of a diverse team with curious minds focused on changing the way we live, work and play. We are a dynamic, fast-pace culture that thrives on partnering with and supporting our customers in making bold moves to revolutionize the world and make a difference for humanity.
How you'll make your mark:
Manage customer project delivery.
Revenue as detailed in Impact section.
Small to medium /straightforward/ local scope.
Low risk Straightforward legal and commercial issues.
Manage project financials including P&L.
Meet or exceed SOAR approved budgets.
Provide reliable financial forecasts to the management.
Manage business development.
Identify and develop new opportunities on current project.
Support qualification and opportunity assessment for small straightforward opportunities.
Act as opportunity manager for low risk deals.
Manage client relationships.
Manage first level to mid-level client delivery relationships.
Frequently represent the organization to external customers/clients.
Manage project team.
Manage internal as well as external resources with a team size less than 7 people.
Encourage skill development of project team members.
Provide performance feedback for team members
 
About you:
First Level University degree 3 years experience in project management or in like roles/businesses
Fluent German
Demonstrates a basic knowledge of key operational policies, processes and methodologies applicable to project management.
Understands project management methods.
Participates in the company PM Professions community.
On a development plan leading to higher PM skills.
 
What we can offer you:
Attractive compensation package
Career and Development – worldwide career opportunities, access to a high-tech Engineering Lab
Work That Fits Your Life ­- 24 days annual paid leave, have a free afternoon once a month, 6 months paid parental leave with 100% of your salary, possibility to work from home, transition support through life events
Wellness and Health Programs
Socially Engaged Community – 60 hours/year additional time off for volunteering, plastic free office, participation in socially responsible causes via partnership with 50+ non-government organizations.
Exciting Workplace Experience
 
If you are looking for challenges in an exciting, supportive and international work environment, then we definitely want to hear from you. Continue the conversation by clicking apply now below, or directly via our Careers Portal at www.hpe.com/careers.
Join us and make your mark!
Find out more about us and follow us on:
https://www.facebook.com/HPECareers
HPE is an Equal Employment Opportunity/ Veterans/Disabled/LGBT and Affirmative Action employer. We are committed to diversity and building a team that represents a variety of backgrounds, perspectives, and skills. We do not discriminate and all decisions we make are made on the basis of qualifications, merit, and business need. Our goal is to be one global diverse team that is representative of our customers, in an inclusive environment where we can continue to innovate and grow together.