Pursuit and Delivery Governance Consultant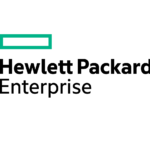 Website Hewlett Packard Enterprise
Hewlett Packard Enterprise (HPE) advances the way people live and work. We bring together curious minds to create breakthrough technology solutions, helping our customers make their mark on the world.
We are looking now for Pursuit and Delivery Governance Consultant to join our team!
How you'll make your mark:
Participate in periodic Project Reviews, collect and compile project information to support Regional and WW Project and Portfolio reviews
Support CMS business to develop and drive recovery plans for troubled projects
Review project delivery documentation for compliance, completeness and accuracy according to CMS Project Management guidelines
Managing of project governance and bid documentation 
Monitoring tool data and processing; managing deal approval conference calls; 
Provide excellent support, guidance and coaching to business users of the approval process; 
Receive & analyze requests from sales in order to understand deal type, deliverables, timelines, customer information and request supporting documentation
Consistent and efficient application of the operational procedures 
Manages stakeholder relationships 
Interact and coordinate with involved internal teams – Sales, Project teams, Legal, Finance, Delivery, Solution Architects, Procurement; to ensure project documentation is of high quality and follows best HPE practices 
Completing tasks within P&DG related to customer experience, data analysis and reports and other occasional task consistent with job level
 
About you:
University Degree 
3 years of Professional Experience in administration and co-ordination within an international environment and customer, preferably project management, operations, sales, finance 
Fluent in written and verbal English 
Second foreign language is considered as an advantage  
Good knowledge of project management methods and tools;  
Understanding of key Services' operational policies, processes and methodologies 
Contract operations/management experience
Ability to manage multiple concurrent tasks and to thrive in an diverse, foreign, multi-cultural and virtual environment; 
Ability to cope with peak workloads, short deadlines, and significant pressure; 
Ability to work independently, self-driven and motivated, team player; 
Good presentation, communication, interpersonal and consulting skills. 
Creative in coming up with alternative solutions 
Proficient MS Office knowledge (Word, Excel, Access, Power Point, Outlook, Visio, MS Project). 
 
What we can offer you:
A competitive salary and extensive social benefits
Diverse and dynamic work environment
Work-life balance and support for career development
An amazing life inside the element!
 
Join us and make your mark!
Want to know more about it?
Then let's stay connected!
https://www.facebook.com/HPECareers
https://twitter.com/HPE_Careers
HPE is an Equal Employment Opportunity/ Veterans/Disabled/LGBT and Affirmative Action employer. We are committed to diversity and building a team that represents a variety of backgrounds, perspectives, and skills. We do not discriminate and all decisions we make are made on the basis of qualifications, merit, and business need. Our goal is to be one global diverse team that is representative of our customers, in an inclusive environment where we can continue to innovate and grow together.