Project Manager with German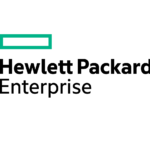 Website Hewlett Packard Enterprise
Hewlett Packard Enterprise (HPE) creates new possibilities for technology to have a meaningful impact on people, businesses, governments, and society. HPE invents, engineers, and delivers technology solutions that drive business value, create social value, and improve the lives of our clients.
Now we are looking for Project Manager with German to join our dynamic and highly professional team:
How you will make your mark:
Manages customer project delivery.
Revenue as detailed in Impact section.
Very large/ complex/ single or multiple region.
High risk.
High complexity legal and commercial issues.
Manages project financials including P&L.
Meets or exceeds SOAR approved budgets.
Provides reliable financial forecasts to the management.
Manages business development.
Identifies and develops new opportunities with client.
Supports early qualification and opportunity assessment for large and complex opportunities.
Acts as opportunity manager for high risk deals.
Manages client relationships.
Manages upper level client delivery relationships.
Frequently represents the organization to external customers/clients.
Manages project team.
Manages internal as well as external resources with a team size less than 40 people.
Mentors and encourages skill development of project team members.
Provides detail performance review input and development recommendations for team members.
 
About you:
Fluency in English and German.
First Level University degree.
Experience in project management or in like roles/businesses.
Demonstrates an in-depth understanding of key company Services' operational policies, processes and methodologies applicable to project management.
Speaks with authority to most layers of depth related to project management methods.
Makes use of and contributes to the company's PM Professions community.
PMP or PRINCE2 certificate would be considered a plus
Experience with Scrum Master, SaFE would be considered a plus
 
We offer:
A competitive salary and extensive social benefits
Diverse and dynamic work environment
Work-life balance and support for career development
An amazing life inside the element!
 
Join us and make your mark!
Want to know more about it?
Then let's stay connected!
https://www.facebook.com/HPECareers
https://twitter.com/HPE_Careers
HPE is an Equal Employment Opportunity/ Veterans/Disabled/LGBT and Affirmative Action employer. We are committed to diversity and building a team that represents a variety of backgrounds, perspectives, and skills. We do not discriminate and all decisions we make are made on the basis of qualifications, merit, and business need. Our goal is to be one global diverse team that is representative of our customers, in an inclusive environment where we can continue to innovate and grow together.
#HPEBulgaria