Partner Delivery Project Manager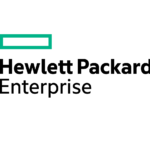 Website Hewlett Packard Enterprise
Responsible for initiating and managing projects in WW Partner Delivery organization with a Global or Geo-specific impact. As well as supporting WW Partner Delivery Portfolio Managers with portfolio/project coordination or management.
Job specifics/responsibilities:
Demonstrates an in-depth knowledge of key Services' operational policies and processes as well as methodologies, tools and techniques applicable to project management.
Implement project governance & structure, i.e. communications and stakeholder management plans, etc.
Design and implement Operations governance, lead process improvement projects and may act as a process SME
Monitor project progress/performance to achieve goals within agreed timeframe and quality.
Manages stakeholder relationships.
Leads (virtual) project teams:Lead internal as well as external resources within a predefined area in order to drive projects from objective assessment and design, up to implementation in countries, including effective hand-over to operation teams.
Provides performance review input and development recommendations for team members.
Provide timely and structured updates to stakeholders and management with appropriate content and format.
Ensure project targets and goals are achieved.
 
Working relationships:
Internal:
Pointnext Partner Delivery and Delivery Enablement
Pointnext Indirect Sales, Portfolio & Readiness
Geo/Country delivery and business teams
 
External:
Consultancy Suppliers, Partner Ready for Services Delivery Partners
 
Education (degree) and professional experience required:
Bachelor degree or equivalent
3+ years in project management roles or in like roles/businesses
.
Other requirements:
Fluent in written and verbal English
PMP®, Prince2 or similar project management certifications are preferred
ITIL Foundation Certification 
 
Personal skills and qualities:
Analytical skills and a consultative approach to operational and change management
Sound commercial awareness and general business acumen
Decision maker
Strong planning and organizing skills
Proactive team player with ability to work to deadlines and under pressure when needed
Ability to operate effectively within a virtual (cross-cultural) team
A proactive approach to problem solving
Strong analytical skills with financial and operational data understanding
Result oriented and innovative person
 
Technical skills (procedures and documents the employee has to be acquainted with):
Application knowledge in Microsoft Office standard applications and HPE specific tools
Knowledge in MS Project
Business knowledge of Pointnext / Account Services/ Partner Delivery organizations' business is an advantage