Material Planner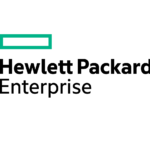 Website Hewlett Packard Enterprise
Hewlett Packard Enterprise is the global edge-to-cloud company advancing the way people live and work. We help companies connect, protect, analyze, and act on their data and applications wherever they live, from edge to cloud, so they can turn insights into outcomes at the speed required to thrive in today's complex world. Our culture thrives on finding new and better ways to accelerate what's next. We know diverse backgrounds are valued and succeed here. We have the flexibility to manage our work and personal needs. We make bold moves, together, and are a force for good. If you are looking to stretch and grow your career our culture will embrace you. Open up opportunities with HPE
Candidates living at reasonable distance outside of Sofia are encouraged to apply for this position. HPE offers a flexible hybrid work model that enables you to work from home and will be expected to come into the office a few times a week to collaborate and connect with your colleagues. Our recruiters will tell you more about this during the interview stage.
Шe are looking for a Material Planner to join our dynamic and highly professional team . If you have a track record in a similar role, want to be part of a business that is growing – with great opportunities, and are ready for your next role, then please apply today.
How you'll make your mark:
Execute material order plan through Servigistics planning tool to support products throughout their lifecycle;
Control/leverage on forward looking Servigistics material plan which encompasses historical demand, new product demand signal and exceptional demand signal for purchase execution. Ensure the data used is accurate and up-to-date.
Communicate monthly forecast plans to suppliers/repair vendors.
Extreme focus on shortage parts; take actions to ensure fast recovery. Provide expected get well date to customers.
Minimize material cost and inventory through managing the fine balance between buying new parts and repairing defectives.
Responsible to achieve a balanced performance on parts availability, inventory level and cost, executing actions to ensure quick recovery to off-goal situations.
Collaborate with cross-functional teams on part-rolls and quality issues to minimize impact to parts availability and inventory level.
Explore and propose opportunities for systems & processes enhancement.
 
About you:
Degree in Logistics & Supply chain Mgmt/ Business Operations/ Maths/ Statistics
Preferably 2+ years experience in planning/purchasing role
Strong knowledge in supply chain concepts, demand forecasting & materials planning; basic supplier management skills
Fluent in English language
Very good numerical and data analytical skills & ability to build management summary
Ability to chase and deliver operational results, and to drive issues to closure
Ability to communicate effectively across national and cultural boundaries
Risk management skills
Very good negotiation skills
 
If you are looking for challenges in an exciting, supportive and international work environment, then we definitely want to hear from you. Continue the conversation by clicking apply now below, or directly via our Careers Portal at www.hpe.com/careers.
Join us and make your mark!
Find out more about us and follow us on:
https://www.facebook.com/HPECareers
HPE is an Equal Employment Opportunity/ Veterans/Disabled/LGBT and Affirmative Action employer. We are committed to diversity and building a team that represents a variety of backgrounds, perspectives, and skills. We do not discriminate and all decisions we make are made on the basis of qualifications, merit, and business need. Our goal is to be one global diverse team that is representative of our customers, in an inclusive environment where we can continue to innovate and grow together.