Junior Security Analyst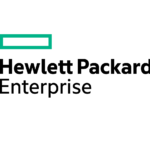 Website Hewlett Packard Enterprise
Hewlett Packard Enterprise (HPE) creates new possibilities for technology to have a meaningful impact on people, businesses, governments, and society. HPE invents, engineers, and delivers technology solutions that drive business value, create social value, and improve the lives of our clients. Now we are looking for Junior Security Analyst
to join our dynamic and highly professional GreenLake Management Services (GMS) team.
HPE GreenLake brings the cloud experience to apps and data everywhere, enabling customers to adopt transformative technology faster
and simplify their operations. HPE GreenLake delivers public cloud services and infrastructure as-a-service for your workloads – on premises, fully managed in a pay-per-use model at the edge, in colocations, and in your Security. With HPE GreenLake, corporations will be able to transform their cloud-native and non-cloud native applications, create essential data and speed insights for teams to use effectively, and free up their staff to better address other business needs.
The Junior Security Analyst will monitor customer IT security environment and will be contact point for our enterprise customers. 
How you will make your mark:
Deliver 24/7 strategic account support by proactively monitoring customer's security IT Environment
Analyze network traffic, intrusion attempts, activity logs, and system alerts for trends, anomalies, and potential security breaches from SIEM platform
Timely respond to customers inquiries and triage security alerts
Incident response handling and coordination with Level2/3 teams
Work with vulnerability and compliance management tools to asses security profiles and react accordingly
Provide resolution following SOPs (Standard Operation Procedures) working closely with end customers and senior Engineering staff
Manages customer expectations
Keeps customers informed, sets, and follows commitments
Keeps precise case documentation and case ownership
Coordinate support activities
Identify and contribute to projects to improve product support, customer satisfaction and team efficiency
Communicate effectively with technical and non-technical stakeholders
Participate/Drive ITIL based change management, problem management, incident management
 
About you:
Proficiency in English language
Bachelor's degree or relevant experience
Analytical skills, ability to isolate and solve problems and to follow predefined process
Excellent communication skills – interact with people (customer and internal HPE) at all levels, across all geographic regions
Willing to learn in various security domains
 
We offer:
A competitive salary and extensive social benefits
Diverse and dynamic work environment
Work-life balance and support for career development
An amazing life inside the element!
 
Join us and make your mark!
Want to know more about it?
Then let's stay connected!
https://www.facebook.com/HPECareers
https://twitter.com/HPE_Careers
HPE is an Equal Employment Opportunity/ Veterans/Disabled/LGBT and Affirmative Action employer. We are committed to diversity and building a team that represents a variety of backgrounds, perspectives, and skills. We do not discriminate and all decisions we make are made on the basis of qualifications, merit, and business need. Our goal is to be one global diverse team that is representative of our customers, in an inclusive environment where we can continue to innovate and grow together.
#HPEBulgaria