Infrastructure Services Sales Operations Intern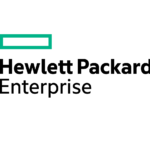 Website Hewlett Packard Enterprise
Hewlett Packard Enterprise (HPE) advances the way people live and work. We bring together curious minds to create breakthrough technology solutions, helping our customers make their mark on the world. 
Joining HPE Pointnext Services in an early career role is an excellent opportunity for a self-motivated, proactive individual to grow with us and help us drive our continued success globally.
We are one of the largest technology companies in the world, operating in over 150 countries and market leading in several industries. We believe in partnership, innovation and taking action – our culture is what defines us as a company: how we act, how we treat others, and how we conduct business.
In addition to working in a team of great colleagues, you will have many opportunities to learn through coaching and stretch assignment opportunities. You'll be guided by feedback and support to accelerate your learning and maximize your knowledge. We even have a "reverse mentoring" program which allows us to share our knowledge and strengths across our multi-generation workforce.
Are you looking for a unique, truly innovative role to start paving your career on an international level? What if it could be with one of the most impactful IT companies in the world?  Then we have the right opportunity – we are looking for an Infrastructure services sales operations intern to join us!
How you'll make your mark:
Provide support on product or solution portfolio planning over entire lifecycle, including conformance to pricing strategies, end-to-end service delivery and sales readiness and associated processes.
Prepare and deliver presentations for the service solutions to the clients
Compose and post online content on the company's website and social media
Support creation of Newsletter
Analyze reports and conduct market research to drive local growth agenda
Perform business analysis, identify root cause, and develop recommendations/ solutions to drive business improvements.
Work with CERTA IS Category Manager and other teams to help develop and/or implement new/enhanced services, solutions, or programs and associated processes to meet emerging customer/market needs and fuel profitable growth.
Work with CERTA IS Category Manager to support the drive of business growth in existing markets and accounts
About you:
You are an active student enrolled in Bachelor's or Master's degree
You are fluent in English
You have good ability to multi-task and adhere to deadlines
You are well-organized with a customer-oriented approach
You have high knowledge in MS Office (Excel, Word, PowerPoint)
You possess creative and Analytical Thinking
You have very good numerical and data analytical skills
 
What we can offer you:
Extensive benefits, a competitive salary and participation in the shared values and purpose that make Hewlett Packard Enterprise one of the world´s most attractive employers!
At HPE, our goal is to provide equal opportunities, flexible work-life balance, and constantly evolving career growth.
If you are looking for challenges in an exciting, supportive and international work environment, then we definitely want to hear from you.
Continue the conversation by clicking apply now below, or directly via our Careers Portal at www.hpe.com/careers.
Join us and make your mark!
Find out more about us and follow us on:
https://www.facebook.com/HPECareers
HPE is an Equal Employment Opportunity/ Veterans/Disabled/LGBT and Affirmative Action employer. We are committed to diversity and building a team that represents a variety of backgrounds, perspectives, and skills. We do not discriminate and all decisions we make are made on the basis of qualifications, merit, and business need. Our goal is to be one global diverse team that is representative of our customers, in an inclusive environment where we can continue to innovate and grow together.
#CERTAUniversityProgram