GreenLake Bid and Booking preparation Support Specialist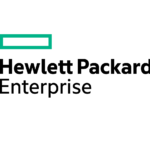 Website Hewlett Packard Enterprise
At Hewlett Packard Enterprise (HPE), you will be an integral part of a diverse team with curious minds focused on changing the way we live, work and play. We are a dynamic, fast-pace culture that thrives on partnering with and supporting our customers in making bold moves to revolutionize the world and make a difference for humanity.
We are looking for Bid and Booking preparation Support Specialist to join our team.
How you'll make your mark:
Initial review of the contractual/bid documentation;
Interact with the bid/sales team and gather input as necessary;
Preparation of the relevant documentation and handling all needed Deal Governance approvals (trigger SFDC PSR/ OBR) in order to submit offer to client as per the HPE policies;
Open and follow up on approval requests;
Ensure that all bid documentation is stored and archived as per the HPE policies;
Preparation of the relevant documentation and submission (trigger SFDC SBR) of all needed Order Booking Package documents required to get the order booked by the Sales Operations team as per the HPE policies;
Open and follow up on order booking requests
Apply project management skills and tools to develop and implement Bid Assurance processes in NWE;
Build strong relationships and partner closely with NWE business management, Sales, Pursuit team, Deal Governance and Solution Operations;
 
About you:
First level university degree
1, 5 years in sales support role or in like roles/businesses.
Fluent in verbal and written English
Very good communication, negotiation and influencing skills
Excellent organizing abilities
Ability to make quick and informed decisions
Proactive and able to work under pressure
Ability to operate effectively within a virtual (cross-cultural) team
Customer oriented attitude
Experience and literacy in – MS Word, Excel, PowerPoint, Outlook. MS Project would be considered an advantage
ITIL process knowledge is an advantage
Project management fundamentals is an advantage
 
What we can offer you:
Attractive compensation package
Career and Development
Work That Fits Your Life ­- 24 days annual paid leave, have a free afternoon once a month, 6 months paid parental leave with 100% of your salary, possibility to work from home, transition support through life events
Wellness and Health Programs
Socially Engaged Community – 60 hours/year additional time off for volunteering, plastic free office, participation in socially responsible causes via partnership with 50+ non-government organizations.
Exciting Workplace Experience
 
If you are looking for challenges in an exciting, supportive and international work environment, then we definitely want to hear from you. Continue the conversation by clicking apply now below, or directly via our Careers Portal at www.hpe.com/careers.
Join us and make your mark!
Find out more about us and follow us on:
https://www.facebook.com/HPECareers
HPE is an Equal Employment Opportunity/ Veterans/Disabled/LGBT and Affirmative Action employer. We are committed to diversity and building a team that represents a variety of backgrounds, perspectives, and skills. We do not discriminate and all decisions we make are made on the basis of qualifications, merit, and business need. Our goal is to be one global diverse team that is representative of our customers, in an inclusive environment where we can continue to innovate and grow together.
#bulgaria