Critical Incident Manager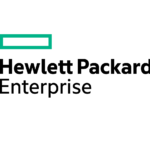 Website Hewlett Packard Enterprise
Hewlett Packard Enterprise (HPE) is providing expertise and experience to customers all around the globe to help them understand the value of data in multi-connected and data driven world. HPE transform businesses by connecting and protecting data and helping the customers with solving IT problems.
We are currently looking for Critical Incident Manager to join our organization and team.
Critical Incident Manager (CIM) is a regional or in-country pooled reactive resource, engaged for critical incidents for customers with a solution portfolio offering (such as Complete Care / Datacenter Care). The role requires a broad technology knowledge and business awareness.
A CIM ensures that customer and HPE management are informed on the progress of the case while internally removing any roadblocks in resolving the case and also reducing the chances of Business Escalations while managing Customer Experience.
How you'll make your mark:
Managing Critical cases for HPE Solution Domain Customers logged through any entry points (Voice, Customer Portal, Automated (Machine to Machine))
Inter-departmental collaboration for smooth process functioning and resolution delivery
Facilitate expedited elevation/escalation, if required
Ensuring the any/all Service Level Agreement (SLA) are respected
Complete documentation of the interaction with the customers and internal HPE teams
Organizes technical conference calls and bringing HPE/Customer engineers to work together
Responsible for keeping the customer informed and delivering HPE Management updates, as per predefined criteria, as well as documenting these in the incident case
Serves as a Manager on Duty (MOD) for the predefined regions when the situation demands it
Evaluation of the situation, making use of internal HPE Team know-how
Making sure customer MOD is involved and is taking care of the situation on their end
 
About you:
Fluent in written and verbal English and German language
Bachelor's or Master's degree preferably in technical studies or equivalent on the job experience
Experience in handling critical customer situations
Experience in project/escalation management or in similar roles/businesses is an asset
Good understanding of service management principles, excellent understanding of Incident Management and Problem Management (ITIL certification a plus) 
Should be flexible to work in shifts (standard / late / night) as part of the 24*7 support for the customer. Shift plan is prepared on a quarterly basis, after alignment with the team and based on team member's availability
Excellent communication skills (e.g. written, verbal, presentation)
Demonstrated success managing large, complex projects as well as matrix organizations, including critical customer support escalations
Proactive and able to work under pressure and within tight time frames, and manage escalations
Fundamental HPE Product and Service Portfolio knowledge
MS Office (Excel, PowerPoint, Outlook, etc.) 
 
We offer:
A competitive salary and extensive social benefits
Diverse and dynamic work environment
Work-life balance and support for career development
An amazing life inside the element!
 
Join us and make your mark!
Want to know more about it?
Then let's stay connected!
https://www.facebook.com/HPECareers
https://twitter.com/HPE_Careers
HPE is an Equal Employment Opportunity/ Veterans/Disabled/LGBT and Affirmative Action employer. We are committed to diversity and building a team that represents a variety of backgrounds, perspectives, and skills. We do not discriminate and all decisions we make are made on the basis of qualifications, merit, and business need. Our goal is to be one global diverse team that is representative of our customers, in an inclusive environment where we can continue to innovate and grow together.
#HPEBulgaria