Aruba Service Segment Manager (Vendor Management)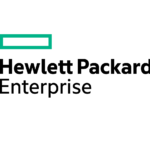 Website Hewlett Packard Enterprise
Hewlett Packard Enterprise is the global edge-to-cloud company advancing the way people live and work. We help companies connect, protect, analyze, and act on their data and applications wherever they live, from edge to cloud, so they can turn insights into outcomes at the speed required to thrive in today's complex world. Our culture thrives on finding new and better ways to accelerate what's next. We know diverse backgrounds are valued and succeed here. We have the flexibility to manage our work and personal needs. We make bold moves, together, and are a force for good. If you are looking to stretch and grow your career our culture will embrace you. Open up opportunities with HPE.
Candidates living at reasonable distance outside of Sofia are encouraged to apply for this position. HPE offers a flexible hybrid work model that enables you to work from home and will be expected to come into the office a few times a week to collaborate and connect with your colleagues. Our recruiters will tell you more about this during the interview stage.
 
As Aruba Service Segment Manager you will apply a central foundation of functional principles, theories, and concepts to assignments of an expanded scope. Will use knowledge acquired through specialized training, education, or previous experience on Vendor Management. Develop expertise and practical knowledge of applications within business environment. Acts as team member by providing information, analysis, and recommendations in support of team efforts.
How you will make your mark:
Manage Suppliers/Vendors who provide onsite services for Aruba Networking Portfolio at Contract Level.
Monitor product support business performance of vendors and help identify when corrective action is required.
ORC creation, this can include Purchase order placement in various HPE Procurement tools.
Provide support by overarching vendor issues, when engaged by the country or regional leads.
Support savings interlock processes.
Perform cost management and purchase order management tasks.
Analyze reports and provide metrics.
Conduct regular meetings with Vendors and Supplier to review performance and address operational concerns if any.
Needs understanding of various geographies and delivery limitations and be able to recommend creative solutions to meet customer SLA
Setup dispatch capabilities and vendor skills in Call Management tools; SFDC, GCSN Case Management, GSEM.
 
About you:
Typically, 5+ years' experience in business management, administrative/ project support role or relevant work experience.
Experience in relationship and/ or customer management role is good to have.
Must be able to analyze problems and solve them creatively.
MS Excel Medium-Advance knowledge for data analysis on trends, drivers and outputs.
Project Management knowledge or equivalent experience (including SOP, workflows, flowcharts, RACI matrix, etc).
Excellent Conflict Management and Negotiating Skills required
Knowledge on Change Management Process
Good communication skills, critical thinking and time management.
Knowledge of HPE Procurement tools is an advantage
 
We offer:
A competitive salary and extensive social benefits
Diverse and dynamic work environment
Work-life balance and support for career development
An amazing life inside the element! Want to know more about it?
 
Join us and make your mark!
HPE is an Equal Employment Opportunity/ Veterans/Disabled/LGBT and Affirmative Action employer. We are committed to diversity and building a team that represents a variety of backgrounds, perspectives, and skills. We do not discriminate and all decisions we make are made on the basis of qualifications, merit, and business need. Our goal is to be one global diverse team that is representative of our customers, in an inclusive environment where we can continue to innovate and grow together.
#bulgaria
#services
#aruba