Aruba Network Engineer with English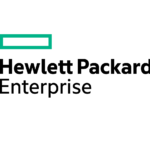 Website Hewlett Packard Enterprise
Hewlett Packard Enterprise is an industry leading Technology Company that enables customers to go further, faster. With the industry's most comprehensive portfolio, spanning the cloud to the data center to workplace applications, our technology and services help customers around the world make IT more efficient, more productive and more secure.
Learning does not only happen through training. Relationships are among the most powerful ways for people to learn and grow, and this is part of our HPE culture. In addition to working alongside talented colleagues, you will have many opportunities to learn through coaching and stretch assignment opportunities. You'll be guided by feedback and support to accelerate your learning and maximize your knowledge. We also have a "reverse mentoring" program which allows us to share our knowledge and strengths across our multi-generation workforce.
 
In our team you will build your capabilities to new heights that will be rewarding personally and professionally.
Candidates living at reasonable distance outside of Sofia are encouraged to apply for this position. HPE offers a flexible hybrid work model that enables you to work from home and will be expected to come into the office a few times a week to collaborate and connect with your colleagues. Our recruiters will tell you more about this during the interview stage.
How you'll make your mark:
Troubleshoot/Diagnose customer issues and drive satisfactory resolution.
Ensure consistent customer satisfaction
Provide Case Management and Solution Management support
Case Management: Ensuring timely identification and resolution of reported issues
Solutions Management: Ensuring optimum performance of customer solutions.
Ability to multitask and work independently when required, with little supervision or direction
Excellent communication skills and interpersonal skills
Formulate action plans (technical and operational) for analyzing and resolving reported issues.
Assign and ensure appropriate department is assigned to the reported issue.
Escalate issues as needed to ensure a timely resolution to customer reported issues.
Validate customer issues in remote lab when needed.
Work effectively in a team environment including Aruba and Customer colleagues, QA, engineers, and field organizations.
 
Preferred Qualifications:
Excellent communication in English (Second European language is an advantage)
Bachelor's degree in computer engineering or Communication/Electrical Engineering required or Equivalent experience.
Prior Experience in Networking Domain or customer support.
 
Preferred Skills:
Basic networking skills (CCNA) – Routing & Switching
Linux skills (Installation, troubleshooting & command line skills)
Database skills (SQL)
Radius/TACACS/SNMP/Server certificates
Ability to work on shifts
 
What we can offer you:
Attractive compensation package
Career and Development – worldwide career opportunities, access to a high-tech Engineering Lab
Work That Fits Your Life ­- 24 days annual paid leave, have a free afternoon once a month, 6 months paid parental leave with 100% of your salary, possibility to work from home, transition support through life events
Wellness and Health Programs
Socially Engaged Community – 60 hours/year additional time off for volunteering, plastic free office, participation in socially responsible causes via partnership with 50+ non-government organizations.
Exciting Workplace Experience
 
If you are looking for challenges in an exciting, supportive and international work environment, then we definitely want to hear from you. Continue the conversation by clicking apply now below, or directly via our Careers Portal at www.hpe.com/careers.
Join us and make your mark!
Find out more about us and follow us on:
https://www.facebook.com/HPECareers
HPE is an Equal Employment Opportunity/ Veterans/Disabled/LGBT and Affirmative Action employer. We are committed to diversity and building a team that represents a variety of backgrounds, perspectives, and skills. We do not discriminate and all decisions we make are made on the basis of qualifications, merit, and business need. Our goal is to be one global diverse team that is representative of our customers, in an inclusive environment where we can continue to innovate and grow together.
#bulgaria
#aruba