Account Operations Specialist with Hebrew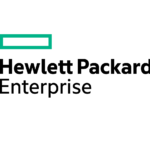 Website Hewlett Packard Enterprise
Hewlett Packard Enterprise (HPE) advances the way people live and work. We bring together curious minds to create breakthrough technology solutions, helping our customers make their mark on the world.
The Account Operations Specialist executes operational activities related to quote, price, configuration, deal registration, order management process, invoicing, and contract life-cycle management to ensure that sales orders are successfully completed from quote to delivery and credited appropriately assigned for sales compensation. Produces deal documentation and configures systems to reflect ordering processes. Generates invoices and client billing in accordance with service and product agreements. Records, updates and validates customer and deal information in systems produces reports and analyses of sales processing activities.
How you will make your mark:
Responsible for sales processing and process improvement for one or more assigned areas, accounts or processes.
Reviews performance of sales processing activities for assigned areas and accounts.
Analyzes results to develop forecasts, identify issues and opportunities, and works directly with clients to resolve claims or inquiries.
Communicates data and issue analysis to clients and internal and external stakeholders.
Provides tangible feedback and proposes changes to sales processes, policies and tools to improve performance and increase customer satisfaction.
Provides guidance and mentoring to less-experienced staff members.
 
About you:
Bachelor's or Master's degree in Business Management or equivalent.
Typically 4-6 years experience.
Experience designing and implementing policies, processes, and tools to support client sales processing.
Strong analytical, statistics and problem solving skills.
Understanding of and experience in applying business and sales processing tools, systems and practices to various situations.
Reviewing and interpreting client agreements and resolving ambiguity or issues.
Using forecasting and planning methodologies to develop guidance for deploying sales processing resources and activities.
Excellent written and verbal communication skills.
Mastery in English and Hebrew.
Ability to effectively communicate sales processing plans, proposals, and results, and negotiate options at management levels.
 
We offer:
A competitive salary and extensive social benefits
Diverse and dynamic work environment
Work-life balance and support for career development
An amazing life inside the element!