Interior Designer / Visualizer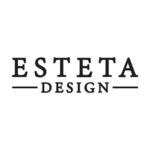 Website Esteta Design
Esteta Design is an interior design studio, part of the Esteta Interiori group. The studio boasts a wide selection of interior solutions, as well as an established network of trusted subcontractors. Our designer team's goal is achieving a harmonious combination of space, light and functionality, combined with the feel of comfort and luxury. As part of expanding its practice, Esteta Design seeks to hire a dynamic and responsible individual for the Interior Designer / Visualizer position.
Main responsibilities:
– Understanding the customers' needs and developing appropriate design concepts;
– Researching the feasibility of these concepts with the respective subcontractors and specialists;
– Developing interior design proposals in 3ds Max for both private and public spaces;
– Participating in the workload distribution process for detailed technical drafts
– Photoshop post-production;
– Presenting the interior design ideas to the respective customers.
Requirements:
– Appropriate education in the field of Architecture or Interior Design;
– Excellent 3ds Max skills;
– Previous experience in 3D visualizations;
– Attention to detail and the feasibility of all proposed designs;
– Developed time management and multitasking skills;
– Excellent deadline keeping skills;
– Responsibility and an internal drive for growth;
– A firm grasp on the English language would be advantageous;
– AutoCAD and Photoshop proficiency would be considered an advantage.
Our proposal:
– Working with specialized interior design software;
– Motivating, secure and regular salary;
– A prestigious and well known employer;
– Working with world renowned brands, manufacturers and materials;
– A positive, young and united team of professionals;
– Long-term employment;
– Specialized product trainings;
– Easy to reach location, near Mladost's Business Park in Sofia.