Embedded (C/C++) Developer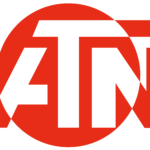 Website ATN EUROPE LTD
Manufacturer of High Tech Professional Optics Equipment
ATN corporation, the US industry Leader in the Intelligent Sports and Profesional Optics with Headquarters in South San Francisco, CA is currently looking for an experienced Embedded Developer to join Sofia office.
Main requirements:
• Strong C and C++(С++11)
• Experience with GNU/Linux: understanding of internal structure, shell-scripting
• Multi-threaded programming experience
• Debugging, optimization and testing skills (GDB, Valgrind, unit-tests etc.)
• Practical knowledge of hardware interfaces (I2C, SPI etc.)
Will be a plus:
• Experience with Buildroot
• Experience with makefile scripting
• Understanding of networking stack (TCP/IP and OSI)
• Experience with video codecs and containers (libav etc.)
• Experience with kernel drivers
• Design pattern knowledge
• Experience with ARM-based MCUs and SoCs
• Embedded OS, RTOS and similar
• Experience with gcc toolchain
• Experience with Bluetooth Low Energy (BLE)
• Experience with Git, GitLab CI, and Jira
Company offers:
• A work environment where your ideas do matter
• Being part of international business with high-tech products
• New and well-organized working facility
• Highly competitive salary package
• Convenient work schedule
• Corporate training programs, English language courses during working hours
• Paid vacation / sick leave
• Free consultations with corporate lawyer on any legal matter
• Free hot meals in the office
• Friendly and open-hearted Ukrainian and Bulgarian teams
• Relocation bonus
If you are a good fit for this position, please send your CV in English along with your salary requirements.