DevOps Engineer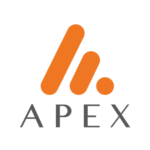 Website Apex Fund Services Bulgaria
The Role:
The role of the DevOps Engineer will be part of the group function. They will support the DevOps transformation at Apex by developing automation tooling and drive standards throughout the development and release process.
 Key duties and responsibilities:
Engaging with our development teams to improve the quality and speed to market of our lifecycle of services on our platform – from design to deployment to operation and maintenance;
Analyse current technology stack and design/implement CI/CD capabilities;
Implement pipelines and tools for performance and cost effectiveness;
Monitor and troubleshoot failures within the pipelines;
Assisting other team members with their queries;
Be passionate about automation and DevOps, bringing continuous improvements and an industry best practices to Apex.
Experience and Knowledge:
At least 3 years of experience in the same/similar role;
Industry standard CI/CD tools like Azure DevOps, Jenkins, Maven, Git;
Experience designing and implementing an effective and efficient CI/CD flow that gets code from dev to prod with high quality and minimal manual effort is required;
Automation experience, such as Python, PowerShell, etc;
Experience building DevOps automation capabilities from ground up for a cloud based and on premise software solutions;
Excellent communication and stakeholder management skills and ability to build strong working relationships;
Strong verbal and written communication skills and ability to present in a clear and concise manner;
Work with a global team spread across multiple geographies and time zones;
Experience with Docker/Containers desirable;
Experience with Azure desirable;
Educated to Batchelor Degree Level or equivalent qualifications/ work experience.
What you will get in return:
A genuinely unique opportunity to be part of an expanding large global business;
Exposure to all aspects of the business, cross-jurisdiction and to working with senior management directly;
Work for a fast developing and one of the world leading independent fund administrators;
Opportunities for professional development;
Competitive remuneration package including various benefits;
Positive and hospitable work environment;
Office location on communicative place at Sofia city center in modern office building.
Additional information:
We are an equal opportunity employer and ensure that no applicant is subject to less favourable treatment on the grounds of gender, gender identity, marital status, race, colour, nationality, ethnicity, age, sexual orientation, socio-economic, responsibilities for dependants, physical or mental disability. Any hiring decision are made on the basis of skills, qualifications and experiences.
We measure our success as a business, not only by delivering great products and services and continually increasing our assets under administration and market share, but also by how we positively impact people, society and the planet.
For more information on our commitment to Corporate Social Responsibility (CSR) please visit our CSR policy page.
If you are looking to take that next step in your career and are ready to work for a high performing organization, alongside talented people who take pride in delivering great results, please submit your application (with your CV, cover letter and salary's expectations) to careers.bulgaria@apexfs.com