Technical Design Architect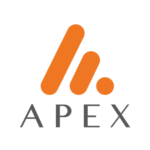 Website Apex Fund Services Bulgaria
About Apex
The Apex Group is a global financial services provider with 3,000 staff across 40+ offices globally. We look to recruit bright, articulate and numerate employees who are not afraid of a challenge and are prepared to work hard and love what they do.
Every employee plays a part in making Apex who we are today and the more that we grow, the more important that becomes. Whatever your career path or specialism Apex provides a global platform to allow you to thrive.
The Role:
The Technical Design Architect is responsible for the design of Infrastructure environments in Apex Group. This covers the technology solutions for End User Computing, Voice and Networking, and Data centres. The technical design architect must be able to bring together elements of technology to deliver working solutions that meet the requirements and deliver value to the business. The technical architect must serve as a technical subject matter expert and become the advocate for the adoption of technology solutions in the business.
The role reports to the Technical Design Authority.
Key duties and responsibilities:
• Responsible for designing infrastructure solutions in line with the requirements of the business and the IT Strategy;
• Responsible for creating statements of work and high-level architecture using standardised services where possible;
• Lead the technical engagement with our vendors and internal teams to ensure design of technical solutions;
• Provide Quality assurance on the technical delivery by vendors;
• Support and guide the implementation of projects with vendors and Apex entities;
• Provide input into Standard operating Procedures (SOPs) and technical standards and guidelines;
• Provide BAU technical support in the transition phases of projects, and as an escalation point for delivery issues.
Experience and skills:
• 10+ years of industry experience working in Information technology;
• 5+ of those years working as a technical architecture or lead design role in a similar scale environment;
• Technically knowledgeable on different platforms and be able to demonstrate that knowledge to a high level;
• Proven experience in the design and documentation of complex highly available infrastructure solutions for user base of up to 10,000 users;
• Good architecture skills in open standards and frameworks such as TOGAF, Archimate, Zachmann;
• Understanding of commonly used Frameworks such as ITIL, ISO27001 etc;
• Knowledge of infrastructure and application design and architecture;
• Good knowledge of Operating Systems, Virtualisation, Storage and Cloud Technology;
• Excellent communication skills, both written and verbal, you will be responsible for documentation for internal and external parties;
• Strong background with core network, compute and storage technologies in large-scale deployments;
• Ability to troubleshoot complex, technical, multi-site and multi-disciplinary problems and incidents;
• Understanding of the licence models of key global providers such as Microsoft, Oracle etc;
• Ability to work under pressure and to tight timelines;
• Strong demonstrable 'ownership' ethic;
• Experience in the financial services industry would be an advantage;
• Certification in both third level and industry accreditation would be an advantage.
Technical Proficiencies:
Technical proficiency in a number of the following areas would be considered important for the role.
• Experience in Networking and security hardware from Cisco, but also other vendors;
• Appropriate knowledge in core technology platforms (MS, VMWare, Storage (Netapp, EMC), Citrix, Networking);
• Understanding of broader Data Centre technologies (Server, Storage, Server Virtualisation etc.);
• Knowledge in the design of Azure based solution an advantage;
• Knowledge in the design and deployment of Office 365 deployments;
• Windows Server and Windows Operating Systems;
• Windows 10, SCCM, and device management solutions such as Intune;
• Active Directory design and implementation experience;
• Strong Virtualization skills (VMWare, HyperV, Citrix);
• Good PowerShell skills;
• Good working knowledge of Storage and Backup Technologies;
• Good Knowledge of Antivirus and security solutions within an enterprise environment;
• Networking Design and implementation (ExpressRoute, WAF, VPN's etc.);
• Database platforms, SQL Server, Oracle, Azure SQL;
• Identity Management (Azure Active Directory, ADFS);
• Understanding of Cross Domain Security constraints;
• Understanding of Internet Information Server (IIS), Apache Tomcat;
• Experience in the design and deployment of backup solutions;
• Experience of enterprise grade Citrix and virtual environments including design, troubleshooting and support.
What you will get in return:
• A genuinely unique opportunity to be part of an expanding large global business;
• Exposure to all aspects of the business, cross-jurisdiction and to working with senior management directly;
• Work for a fast developing and one of the world leading independent fund administrators;
• Opportunities for professional development;
• Competitive remuneration package including various benefits;
• Positive and hospitable work environment.