QA Manager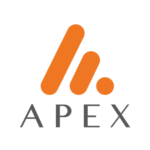 Website Apex Fund Services Bulgaria
Apex Group Ltd., established in Bermuda in 2003, is a global financial services provider. With 50 offices worldwide and 5,000 employees upon the close of announced acquisitions, Apex delivers an extensive range of services to asset managers, capital markets, private clients and family offices. The Group has continually improved and evolved its capabilities to offer a single-source solution through establishing the broadest range of services in the industry including fund services, digital onboarding and bank accounts, depositary, custody and super ManCo services, business services including HR and Payroll and a pioneering ESG Ratings and Advisory service for private companies.
We look to recruit bright, articulate and numerate employees who are not afraid of a challenge and are prepared to work hard and love what they do.
Every employee plays a part in making Apex who we are today and the more that we grow, the more important that becomes. Whatever your career path or specialism Apex provides a global platform to allow you to thrive.
The Role:
The QA Manager reports to the Head of QA, work closely with IT teams, Business Operations and Project teams to ensure quality deliverables to the Apex business.
Key duties and responsibilities
• Develops and manage a QA team, ensuring that the defined QA processes are adhered to.
• Develops Test Strategies that will take the project team through a journey to a successful deployment and implementation.
• Consolidates Active Directory, and associated business processes and applications
• Works with internal and external teams and vendors to define their roles and responsibilities with regards to QA to demonstrate end to end Quality Assurance
• Leading a team and working hands on with a number of projects in parallel that will support in excess of 4000 Apex team members.
Experience and skills:
Must have:
• 10+ years Software QA experience, with at least 5 years as a team manager;
• A confident self-starter with a can do, will do attitude and ability act on own initiative;
• Excellent verbal and written communication skills and ability to negotiate at all levels;
• Demonstratable experience in setting up teams and processes in previous roles;
• Able to multi-task prioritize, and manage and coordinate with globally dispersed technical and non-technical teams;
• ISTQB Certification, Test Manager preferable;
• Good all-round IT Quality Assurance background from preferably a number of industries;
• Good understanding of cloud (Azure) technologies, infrastructure, networks, firewalls etc;
• Have the ability to ensure that internal and external teams adhere to quality guidelines;
• Be very flexible as tasks and responsibilities may change;
• Good knowledge of Jira or similar issue management tools and Zephyr;
• Have exposure to manual, automated and non-functional testing.
Nice to have:
• Worked in IT in a Financial Services organization;
• Finance / Funds Administration exposure;
• Understanding of Citrix infrastructure, including Application Layering;
• Reasonable understanding of infrastructure, hardware and networks;
• ITIL, ISO 27001, SOX compliance or similar IT Service Management /QA /Auditing processes.
What you will get in return:
• A genuinely unique opportunity to be part of an expanding large global business;
• Exposure to all aspects of the business, cross-jurisdiction and to working with senior management directly;
• Work for a fast developing and one of the world leading independent fund administrators;
• Opportunities for professional development;
• Competitive remuneration package including various benefits;
• Positive and hospitable work environment;
• Office location on communicative place at Sofia city center in modern office building.
Additional information:
We are an equal opportunity employer and ensure that no applicant is subject to less favourable treatment on the grounds of gender, gender identity, marital status, race, colour, nationality, ethnicity, age, sexual orientation, socio-economic, responsibilities for dependants, physical or mental disability. Any hiring decision are made on the basis of skills, qualifications and experiences.
We measure our success as a business, not only by delivering great products and services and continually increasing our assets under administration and market share, but also by how we positively impact people, society and the planet.