Lead Senior Fund Administrator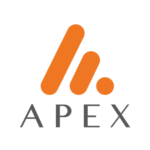 Website Apex Fund Services Bulgaria
The Apex Group is a global financial services provider with 5,000 staff across 50 offices globally. We look to recruit bright, articulate and numerate employees who are not afraid of a challenge and are prepared to work hard and love what they do.
Every employee plays a part in making Apex who we are today and the more that we grow, the more important that becomes. Whatever your career path or specialism Apex provides a global platform to allow you to thrive.
The Role:
The Lead Senior Fund administrator is responsible for all aspects of the service provided to clients, specifically the timely and accurately calculation of the Net Asset Value of Private Equity funds and/or Hedge Funds. The Lead Senior Fund administrator will communicate directly with clients and report directly to the Account Manager.
Key Duties And Responsibilities:
• Maintenance of full (multi-currency) accounting records;
• Review of Net Asset Value calculations; including cash and portfolio reconciliation, portfolio valuation, calculation of fees and accruals and/or other required actions;
• Review of allocations for capital events, including capital calls, distributions;
• Identify exceptions and issues affecting accounting records and valuations, communicating same to management, and assisting in their resolution;
• Assisting the Account Managers in the day-to-day work with clients;
• Assisting the Account Managers in the day-to-day work with the Junior Fund Administrators, Fund Administrators and Senior Fund Administrators, including training, couching, organization of working process, etc.;
• Preparing correspondence to various parties and communication with clients;
• Assuring that all fees chargeable to the Fund are calculated and paid on timely basis;
• Review invoice templates;
• Review payment instructions;
• Review of periodic financial statements, portfolio valuation reports and other reporting adhering to strict reporting deadlines;
• Reviewing the annual reports of the funds and provide guidance and coordinate the audit process of the funds;
• Assist with client specific reporting/analysis requests and special projects;
• Assist with on-boarding new business and process fund changes;
• Assist in the creation and implementation of new procedures/controls to improve performance, increase efficiency and reduce risk;
• Reporting internally to Account Managers;
Experience And Knowledge:
• University degree in Accounting/ Finance;
• 4+ years of experience in fund administration services or fund industry;
• Proficiency in English;
• Very good computer literacy;
• Attention to detail;
• Knowledge of accounting, finance, PE or Hedge investment concepts
• The ability to work to tight deadlines
• Good interpersonal skills to develop working relationships with colleagues, clients, other divisions/ offices of the bank and professional intermediaries.
What you will get in return:
• A genuinely unique opportunity to be part of an expanding large global business;
• Exposure to all aspects of the business, cross-jurisdiction and to working with senior management • directly;
• Work for a fast developing and one of the world leading independent fund administrators;
• Opportunities for professional development;
• Competitive remuneration package including various benefits;
• Positive and hospitable work environment.
We are an equal opportunity employer and ensure that no applicant is subject to less favourable treatment on the grounds of gender, gender identity, marital status, race, colour, nationality, ethnicity, age, sexual orientation, socio-economic, responsibilities for dependents, physical or mental disability. Any hiring decision are made on the basis of skills, qualifications and experiences.
We measure our success as a business, not only by delivering great products and services and continually increasing our assets under administration and market share, but also by how we positively impact people, society and the planet.
For more information on our commitment to Corporate Social Responsibility (CSR) please visit our CSR policy page .
If you are looking to take that next step in your career and are ready to work for a high performing organization, alongside talented people who take pride in delivering great results, please submit your application.