Business Analyst – Digital Banking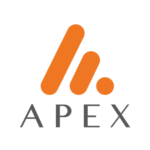 Website Apex Fund Services Bulgaria
About Apex
Apex Group Ltd., established in Bermuda in 2003, is a global financial services provider. With 50 offices worldwide and 5,000 employees upon the close of announced acquisitions, Apex delivers an extensive range of services to asset managers, capital markets, private clients and family offices. The Group has continually improved and evolved its capabilities to offer a single-source solution through establishing the broadest range of services in the industry including fund services, digital onboarding and bank accounts, depositary, custody and super ManCo services, business services including HR and Payroll and a pioneering ESG Ratings and Advisory service for private companies.
We look to recruit bright, articulate and numerate employees who are not afraid of a challenge and are prepared to work hard and love what they do.
Every employee plays a part in making Apex who we are today and the more that we grow, the more important that becomes. Whatever your career path or specialism Apex provides a global platform to allow you to thrive.
The Role:
The primary responsibilities of the Business Analyst will be working with stakeholders to write requirement documentation, design documentations, assisting the development team during the development phase and ensure that the solution delivered matches with requirements. It will be necessary to successfully handle multiple tasks, projects and priorities in a fast-paced environment. The Business Analyst works in direct contact with the rest of the team members and cooperates, with other analysts under the supervision of their Line Manager.
Key duties and responsibilities:
• Define and document business processes and requirements through collaborative stakeholder engagement. This includes working with the business to deliver solutions with a smooth transition through to the production environment;
• Support business on day to day technical processes and on any technical issues within the system infrastructure;
• Produce technical and end user product documentation;
• Ability to clearly communicate ideas to stakeholders;
• Interpreting business requirements and translating these into viable solutions;
• Support development and testing during the build and test phases;
• Write test scripts and carry out user acceptance testing, on-going management and maintenance of business systems including end user support;
• Identify new opportunities for technology;
• Any other duty which is instructed directly by the managing directors in accordance with Article 6.2 of the employment agreement.
Experience and skills:
• Experience of 3+ years working as a business analyst;
• Experience managing projects in Banking Environments with knowledge of payments /cash management
• Strong analytical and investigation skills, with an ability to resolve issues in a high-pressure environment in terms of banking process;
• Motivated self-starter who can work in a team environment;
• The ability to adapt to changing priorities and varied decision-making scenarios;
• 3rd level Qualification (preferably IT or Finance related);
• Excellent language skills in English;
• Experience with UML, BMPN or other modelling notations;
• Excellent stakeholder management skills;
• Be able to plan and track activities/tasks.
What you will get in return:
• A genuinely unique opportunity to be part of an expanding large global business;
• Exposure to all aspects of the business, cross-jurisdiction and to working with senior management directly;
• Work for a fast developing and one of the world leading independent fund administrators;
• Opportunities for professional development;
• Competitive remuneration package including various benefits;
• Positive and hospitable work environment;
• Office location on communicative place at Sofia city center in modern office building.
Additional information:
We are an equal opportunity employer and ensure that no applicant is subject to less favourable treatment on the grounds of gender, gender identity, marital status, race, colour, nationality, ethnicity, age, sexual orientation, socio-economic, responsibilities for dependants, physical or mental disability. Any hiring decision are made on the basis of skills, qualifications and experiences.
We measure our success as a business, not only by delivering great products and services and continually increasing our assets under administration and market share, but also by how we positively impact people, society and the planet.