Room Attendant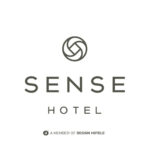 Website БЛВД ООД
•         Cleaning of the hotel rooms and /or public areas, changing of the bed linen, setting the rooms with amenities, informational leaflets according to the given regulations and standards from the Housekeeping Manager; responsible for the comfort of the guests.
•         Responsible for the strict log up of all lost guest items in the hotel rooms and in the hotel spaces.
•         Prepares the needed inquires for the working process.
•         Communication skills, Team player, Responsible to given tasks.
•         Full time jobs (40 hours per week) or part time, works on shifts incl. night shift
We offer:
•         Friendly environment, incl. employees who speak Ukrainian
•         Flexible working time
•         Social benefits
•         Uniform
•         Employee service awards