Solution Architect – Hybrid IT Solutions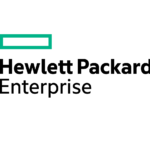 Website Hewlett Packard Enterprise
Provide technology consulting to external customers and internal project teams. Responsible for providing technical support and/or leadership in the creation and delivery of technology solutions designed to meet customers' business needs and, consequently, for understanding customers' businesses. As trusted advisor create and maintain effective customer relationships so as to insure customer satisfaction. Maintain knowledge of leading edge technologies and industry/market domain knowledge. Actively contribute to HPE's solutions portfolio by providing information ranging from technical knowledge to methodologies based on experience gained from customer projects. Shape technical direction and technical strategies within the organization and for external customers. Accountable for consistent and significant chargeability levels (or expense relief for internal project teams) and for assisting in meeting or exceeding revenue and customer satisfaction goals. Contribute to organization's profitability by generating and cultivating new business opportunities and by providing technical support for deal proposal development.
Management Level Definition:
Unique mastery and recognized authority on relevant subject matter knowledge including technologies, theories and techniques. Contributes to the development of innovative principles and ideas. Successfully operates in the most complex disciplines, in which the company must operate to be successful. Provides highly innovative solutions. Leads large, cross-division functional teams or projects that affect the organization's long-term goals and objectives. May participate in cross-division, multi-function teams. Provides mentoring and guidance to lower level employees. Routinely exercises independent judgment in developing methods, techniques and criteria for achieving objectives. Develops strategy and sets functional policy and direction. Acts as a functional manager within area of expertise but does not manage other employees as a primary job function.
Responsibilities:
Usually responsible for providing a detailed technical design for enterprise solutions.
Is usually the Principal Consultant who analyzes and develops enterprise technology solutions.
Regularly leads large cross functional teams to include technical management of client staff assigned to implementation team in the completion of one or more solution requirements, architecture, or implementation deliverables.
Provides the technical direction required to resolve complex issues to ensure the on-time delivery of solutions that meet customer expectations. May need to develop new methods to apply to situations.
Provides advanced technical consulting and advice to proposal efforts, solution design.
Provides consulting advice to customer senior IT leadership and sets strategic direction for customers based on the company's solutions and products.
Works with peers outside immediate organization to define and characterize complex technology or process problems and/or develops new solutions, yet works independently to drive technical problems to a solution.
Produces strategies which assist the company in becoming No. 1 in the market place.
Actively participates in the company professions program and Practice Improvement activities.
Role models knowledge sharing and
Re-use within practice or profession.
Proactively encourages Membership and contributions of others to professional community.
Regularly produces externally published material such as books, magazine articles, etc. which enhances the reputation of the company.
Regularly presents at multi- customer technology conferences.
Provides council and mentoring to team members, and extends teamwork beyond projects to practices and cross-GBUs. Maintains network of customers at senior levels and revisits them regularly.
Creates and supports sales activities. Assumes overall leadership for sales activities for specific aspect, and ensures owners of activities have clear direction. Provides strategies, ideas, and collateral for sales. Leads production of proposals, working across the company departments, for complex customer solutions.
Education and Experience Required:
12+ years of professional experience and a Master of Arts/Science or equivalent degree in computer science or related area of study; without a Masters degree, three additional years of relevant professional experience (15+ years in total).
Knowledge and Skills:
Demonstrates ability to develop solutions that can be used at multiple customer sites to enhance the availability, performance, maintainability and agility of their enterprise.
Develops reusable solutions and workarounds that are innovative and demonstrate a deep technical knowledge of the affected products, processes, and the customer environment.
Breadth of knowledge covers additional business units, third parties, competitors, and business drivers.
Recognized as an advanced subject matter expert of IT products, applied technologies and processes, combining vendor interoperability knowledge pertaining to complex IT infrastructures. May define interoperability issues between vendors' products and is a recognized expert in one or more technologies across the region. Holds a vendor or industry certification in more than one discipline area. Regularly represents business at industry recognized technical events.
Has performed troubleshooting across a number of significant multi-vendor products.
Has demonstrated innovation and ability to communicate new offerings across multiple business units. Has led a cross functional team in the delivery of multiple solutions across multiple technologies.
Ability to operate and present at all levels, and in public forums, to facilitate business discussions, and controls and leads those discussions.
Demonstrates ability to represent the whole organization within a customer sales presentation, conveying the benefits of working with the business. Ability to lead production of proposals, working across departments, for complex customer solutions. Able to lead, coach and mentor others in consulting skills.
Demonstrates ability to develop and win new opportunities through application of consulting skills. Maintains and develops client engagements which are strategic.
Ability to relate risks and challenges with other client efforts.
Ability to develop detailed project plans and work breakdown structures. Ability to develop Architecture Specification deliverables that map customer business requirements to technologies.