Pointnext Automation Center of Excellence Engineer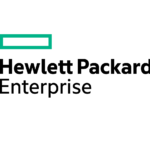 Website Hewlett Packard Enterprise
Hewlett Packard Enterprise (HPE) advances the way people live and work. We bring together curious minds to create breakthrough technology solutions, helping our customers make their mark on the world.
The HPE Pointnext Systems & Enablement organization is currently recruiting for the Pointnext Automation Center of Excellence engineer to enable the widespread use of the RPA (Robotic Process Automation) & other Intelligence Tools and Techniques to support the HPE Pointnext activities. In particular, we are working with Workfusion 10x platform
As a member of the Automation CoE you will assigned to Automation projects and will be responsible for development, testing, deployment, and support of the solutions. This includes Robotic Process Automation solution (BOTs), Machine Learning Solutions or other AI enabled workflows.
How you'll make your mark:
Support initiatives/process by ensuring business requirements get translated into automation solutions
Understand the functionality of the Workfusion, so it can be applied according to use case
Involved in end-to-end project lifecycle activities including analysis, design, testing & deployment phases of automation workflows
Create necessary documentation for solution (e.g. process design, infrastructure documentation, etc)
 
About you:
Experience in deploying business process RPA, knowledge of RPA tools (e,g, Workfusion, Automation Anywhere, UiPath)
Consulting experience / customer engagement skills
Ability to work and deliver in global, cross-functional, and virtual teams
Excellent analytical and problem solving skills.
Constantly looking to self-improve on a day-to-day basis through experiences, training and certification
Programming experience with Java (highly desirable) & Phyton (desirable)
 
Join us and make your mark!
We offer:
• A competitive salary and extensive social benefits
• Diverse and dynamic work environment
• Work-life balance and support for career development
• An amazing life inside the element! Want to know more about it?
Then let's stay connected!
https://www.facebook.com/HPECareers
HPE is an Equal Employment Opportunity/ Veterans/Disabled/LGBT and Affirmative Action employer. We are committed to diversity and building a team that represents a variety of backgrounds, perspectives, and skills. We do not discriminate and all decisions we make are made on the basis of qualifications, merit, and business need. Our goal is to be one global diverse team that is representative of our customers, in an inclusive environment where we can continue to innovate and grow together.