L1 Support Engineer I with English for out of office hours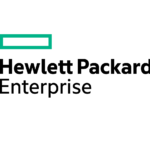 Website Hewlett Packard Enterprise
Hewlett Packard Enterprise (HPE) advances the way people live and work. We bring together curious minds to create breakthrough technology solutions, helping our customers make their mark on the world. 
Our new innovative IT services organization is HPE PointNext. We have the expertise to advise, integrate, and accelerate our customers' outcomes from their digital transformation. We aim to ensure our valued clients have the most effective solution to suit the demands on a dynamic and fast-paced, modern business and the expertise to achieve maximum business benefit.
Sounds like you? Then we have the right opportunity – we are looking for a  L1 Support Engineer with English to join our Out of Office Hours team!
In this role you will have to manage customer cases to a satisfactory resolution. The work is predominantly in the areas of hardware platforms, operating systems, subsystems and products operating on these systems. The SCE is the first level of technical support to the customers.
 
How you'll make your mark:
Successfully resolve technical issues (hardware and software) from incoming internal or external businesses and end user's contacts and proactive notification systems.
Respond to service, product, technical, and customer- relations questions on subjects such as features, specifications, and repairs on current and discontinued products, parts, and options, based on customer entitlement (warranty through mission-critical).
Resolve incoming internal or external businesses and end user's problems via telephone and e-support.
Articulate both in writing and verbally case summary, resolution and add to Knowledge Management System (KMS).
Proactively assist customers to avoid or reduce problem occurrence.
Represent the company in a face to face customer location visit, industry conference/trade show, vendor meeting, etc.
 
About you:
Bachelor degree or equivalent
Fluent in written and verbal English
0-1 year experience in relevant technologies and customer environments.
Experience in troubleshooting in a technical environment.
Excellent analytical and problem solving skills.
Ability to work on shifts
Advanced proficiency with case management databases and tools.
Phone and remote support experience. E-support experience.
 
What we can offer you:
Attractive compensation package
Career and Development – worldwide career opportunities, access to a high-tech Engineering Lab
Work That Fits Your Life ­- 24 days annual paid leave, have a free afternoon once a month, 6 months paid parental leave with 100% of your salary, possibility to work from home, transition support through life events
Wellness and Health Programs
Socially Engaged Community – 60 hours/year additional time off for volunteering, plastic free office, participation in socially responsible causes via partnership with 50+ non-government organizations.
Exciting Workplace Experience
 
If you are looking for challenges in an exciting, supportive and international work environment, then we definitely want to hear from you. Continue the conversation by clicking apply now below, or directly via our Careers Portal at www.hpe.com/careers.
Join us and make your mark!
Find out more about us and follow us on:
https://www.facebook.com/HPECareers
HPE is an Equal Employment Opportunity/ Veterans/Disabled/LGBT and Affirmative Action employer. We are committed to diversity and building a team that represents a variety of backgrounds, perspectives, and skills. We do not discriminate and all decisions we make are made on the basis of qualifications, merit, and business need. Our goal is to be one global diverse team that is representative of our customers, in an inclusive environment where we can continue to innovate and grow together.