Executive Administrative Assistant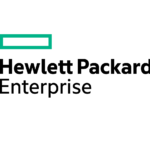 Website Hewlett Packard Enterprise
Hewlett Packard Enterprise (HPE) advances the way people live and work. We bring together curious minds to create breakthrough technology solutions, helping our customers make their mark on the world.
The Executive Administrative Assistant is responsible for delivering expert administrative support to the HPE Sofia Management Board.
Job specifics/responsibilities:
Responsible for performing tactical and strategic administrative support tasks for upper executive level employees of the organization.
Responsibilities include performing various tasks in administrative support at the upper executive level.
These tasks may include, but are not limited to, key records maintenance, compiling data for reports, administrative tasks associated with the site budget process and cost tracking, scheduling executive appointments and meetings, calendar maintenance for upper executive level employees, PO submission & invoices, preparing expense reports, preparing/editing executive presentations, vendor management and other established general administrative requirements of the organization.
Support to local Sofia site would include webcast organization, invitations & execution; monthly events newsletter management; SharePoint maintenance; HPE Sofia Site webpage and DLs maintenance.
 
Education and Experience Required:
High school education or equivalent (college level education highly preferred).
Extensive general and/or executive administrative experience, or equivalent combination of experience and college level education.
 
Type of Experience Needed:
Advanced administrative skills/knowledge required at an upper executive level.
Usually work with multiple issues/projects and have the experience/ability to support multiple project administrative requirements.
Support to local resource groups and people leaders community.
Participate/lead site initiatives & projects.
 
If you are looking for challenges in an exciting, supportive and international work environment, then we definitely want to hear from you. Continue the conversation by clicking apply now below, or directly via our Careers Portal at www.hpe.com/careers.
Join us and make your mark!
Find out more about us and follow us on:
https://www.facebook.com/HPECareers
HPE is an Equal Employment Opportunity/ Veterans/Disabled/LGBT and Affirmative Action employer. We are committed to diversity and building a team that represents a variety of backgrounds, perspectives, and skills. We do not discriminate and all decisions we make are made on the basis of qualifications, merit, and business need. Our goal is to be one global diverse team that is representative of our customers, in an inclusive environment where we can continue to innovate and grow together.